** AUCTION ANNOUNCEMENT ** 2 DAY AUCTION **
30th Annual Broome County Farm Bureau Absolute Consignment Auction
Broome County Fairgrounds – Whitney Point, NY
Friday Afternoon, April 27, 2018 @ 2:30PM
Saturday, April 28, 2018 @ 8:30AM
The Largest Absolute Consignment Auction on the East Coast.
Huge Auction of Tractors, Construction & Farm Equip., Livestock,
Trucks & Trailers, Lawn & Garden, Etc., Etc.
Thursday From 9AM To 12PM! No consignments accepted day of sale FRIDAY OR SATURDAY – no junk or tires accepted – Auctioneers Reserve The Right To Accept Or Deny Consignments.
(4) Forklifts On Site; Consignors assured of prompt settlement. Keep Watch Of Our Website For Updated List & Pictures!!;
2-Day Auction: Friday Evening's Auction Will Consist Of Livestock / Alternative Livestock And Super Lg. Qty. Of Misc. / Smaller Items – 3 Auctions @ Once;
Saturday's Auction Will Include SUPER LARGE Qty. Of: Tractors & Farm Equipment, Construction Equipment, Lawn & Garden, Vehicles, Rental Equipment, Nursery Stock, Etc., Etc.;
NOT ONLY AN AUCTION, BUT AN ANNUAL EVENT!!
Early Highlights Including: Groups of Equipment From Local Farms, Starting @ 10:30AM:
Group Of Top Quality High End Haying Equipment & Tractors From Large Beef Farm, Changing It's Scope Of Business Including: JD 7700 Tractor, 4wd w/ Cab, Power Quad;
JD 6405 4wd w/ Loader; JD 4250 2wd Tractor w/ Cab; Andersen Hybrid Extracto-Inline Bale Wrapper, Does Round Or Big Squares, 2 Yrs. Old, Like New!; '14 Pottinger
HIT800AZ 6-Star Hyd. Fold Tedder, Like New; '14 Pottinger TOP691A Dbl. Rake, Does Up To 24', Like New; NH BP-740 A Crop Cutter Net Wrap Round Baler; '14 MacHale BC991
Bale Wrapper; (2) H&S BW1000 Inline Bale Wrappers; (2) JD 825i Gators UTV's; Several Asst. Tanks; Self Cont. Light Plant;
Group Of JD Tractors From Downsizing Farm: (2) JD 4640 With Cabs & Duals; JD 4430 w/ Cab, Powershift, Duals; JD 4430 w/ Cab; JD 158 Loader Attach.; JD 317 Skid Steer;
Group Of Quality Equipment From The Estate Of Joe Gagnon: Gehl 175 BU Manure Spreader, Super; Round Bale Trailer; Set Of Drags; Almost New Bedding Chopper; Cattle Headlock; Many Other Nice Items; Group Of Equipment From The Estate Of Chuck Young, Greene: Same Corsaro 70 4wd Tractor, 2400 Orig. Hrs.; Old Gehl Recutter Blower; Old Horse Work Wagon; Antique Sleighs; (3) Flat Wagons; 3x Plow; Several Antique Farm Items & Tools; From Lawrence Perry, Cortland Selling @ 10:30AM: (15+) Asst. Hit & Miss Engines - (3) JD's 1 ½ Hp, (4) McCormick Deering 1 ½ - 3 Hp, Hercules 3Hp – Come Take A Look!; JD Crank Corn Sheller; Many Other Nice Antique Items; From A Local Retiring Beef Farmer: CaseIH / Farmall 105, 4wd Utility w/ 534 Hrs., Like New; MF275; NH TC45DA, 4wd, w/ Ldr., low hrs; Group of Farm & Hops Growing Equipment From Carl Summers, Marathon: JD 2040 Utility Tractor, Super Nice; Hops Cutting Wagon; Andy 6' Rotary Mower, Like New; JD 2x Plow; Linebach Post Hole Auger; Pasture Harrow; 3pth Broadcast Seeder; 15" Wood Planer; All Items, Very Nice Condition;
Other Individual Consignments: Farm Tractors: JD 4455, 4wd, Powershift; JD 4050, 4wd, Powershift; JD 2030; JD 7610 4wd, Cab w/ Ldr.; CaseIH-Farmall 105U, 4wd, fender, 534 hrs; CaseIH 5120 4wd w/ Cab & Ldr.; CaseIH C55 w/ Ldr., 200 Hrs.; Deutz 50-06 Utility, Real Nice; MF275; NH TC45DA, 4wd w/ Ldr.; JD MT w/ Ldr.; AC WD; Ford 8N; (2) MH Juniors; IH 856 w/ Cab; JD 4020; JD 4020 w/ Ldr.; Farmall 560; Farmall C; MH30 1950's Tractor; Ford 3000 Utility; MF 165; Many Others; Compact Tractors: JD 3520 w/ Ldr.; JD 1050 w/ Ldr. & Backhoe; NH Workmaster 33 w/ Ldr.-Demo; TYM 27hp w/ Ldr; Mahindra 35Hp w/ Ldr.; Many Others;
Wheeled & Tracked Skid Steers: 2016 Cat 242D, 1200 Hrs.; 2016 NH L216 w/ Full Cab, Pilot Cont, 30hrs; NH LT190.B w/ Cab, 1700 Hrs.; JD 317; JD 240, 1200 Hrs.; Midi & Mini Excavators: JD 50C Midi, Rubber Track, Quik Coupler w/ 3 Bkts.; Nissan Mini w/ Offset Boom; Wheel Loaders & Backhoes: Cat 966D w/ EROPS; JD 544G w/ Cab, Needs Trans. Work; JCB 214 Series 3 4wd E-Hoe w/ Cab, 2181 Hrs.; Dozer, Forklifts, Scissor Lift, Paving Equipment: Komatsu D21 w/ 6-Way Blade; JD 450 Dozer; Toyota 8FGU20 4,000lb. Propane Forklift, Nice; Yale 6,000lb. Outdoor LPG Forklift; Nissan 3000lb. Cap. Gas Outdoor Forklift; Yale 5000lb. Cushion Tire Indoor Forklift; JLG 2632 Elec. Scissor Lift; Blawknox PF115 Asphalt Roller; IR Asphalt Paver; Heavy Trucks & Trailers: '09 Freightliner Columbia T/A Day Cab Tractor, Det. Series 60 Eng., Low Mi.; '06 Freightliner Columbia S/A Day Cab Tractor, Det. Series 60 Eng., Low Mi.; BOTH From Same Fleet; 2001 Mack CH 613 Daycab, T/A; '01 Chevy 7500 S/A Dump Truck, 48K; '02 Ford Ambulance / Service Truck; '01 Eager Beaver Tag-A-Long Trlr.; '86 Bame Tag-A-Long Trlr.; Challenger 35-Ton Detachable Lowboy; Transcraft 48', alum combo Drop Deck; 53' Van Trailer; '96 Great Dane 53' Dry Van, Air Ride; '10 Western Snowplow; '08 Ford F450 Flatbed Dsl., Needs Turbo; Bus: '07 IH 71 Pass. Flat-Nose; New & Used Equipment, Dump Trailers & Camping Trlrs.: New Griffin 10k Dump Trailer; 15' Suretrac 14', 14k GVW dump Trlr., like new; (5) New Cross Country Equip. Trailers, All Sizes Including: 16' Equip. Trlr; 20' 5-Ton Equip. Trlr.; 6.5x14' S/A Landscape Trlr.; 18' Car Hauler; 4'x8' Off-Road Dump Trlr.; 2012 PJ 20' Gooseneck Trlr., 14k GVW; Eager Beaver 10-Ton w/ Air Brakes; 07 United 4 place enclosed snowmobile trailer; '96 30' Camping Trlr. / Toy Hauler; '89 Prowler Camper; Farm Equipment: (2) Knight-Kuhn 8014 Spreaders; CaseIH DC102 10' Discbine Mower, '12; JD 630 Hyd. Wing 24' Field Disc.; JD 956 Center Pivot MOCO; Sunflower 4412 - 7 Disc - Ripper; NH 640 Round Baler; JD 336 Baler; NH 489 Haybine; (2) H&S 9' Mergers; (2) Peqeua Feeder Wagons; NH 55 Hay Rake; Boumatic/Rovibec Robotic Feeder; JD 410 Round Baler; 15' Batwing Mower; Brillion Chisel Plow; Taylorway Tow Behind Chisel Plow; Many Balers Of All Types; Mowers Of All Types; Plows; Discs; Harrows; Choppers; Wagons Of All Types; 3pth Equipment Of All Types; New Skid Steer Attachments: Rotary Mowers; Trencher; Brush Grapples; Grapple Buckets; Bale Spears; Forks; Rock Buckets; GP Buckets; High Cap. Bkts; Snowblowers; Hyd Snowplows; New Storage Buildings & Greenhouse: 40'x80'x21' Double Truss, Extreme Duty; 40'x80'x20' Quonset; 30'x85'x15'; 30'x65'x15'; 30'x40'x15'; 20'x30'x12'; (3) 20'x30'x12'; New Greenhouses; New 20'x40' & 20'x20' Party Tent; 10'x10' Pop Up Tent; Etc.; (3) New Easy Kleen Washers; New Car Lift & Shop Equip. Direct From Manufacturer: New 9000lb 2-Post Car Lift; New Arm-Style Air Tire Machine; New Comp. Tire Balancer; 8' Work Bench / Tool Box; Gators / UTV's: JD HPX Gator 4wd; JD 6x4 Gator; JD 4x2 Gator; Lifted Elec. Golf Cart; Etc.; Lawn & Garden - Over 200 Expected, To Be Driven Over The Ramp @ 9AM Saturday – Including: JD's: (2) JD X720; JD X485; X475; (2) 425 w/ Cab; (4) X540; X500; (5) X320; X340; X300; X475; GX325 w/ Blower; 318; 316; LX176; LX172; JD Zero-Turns: Z950A; Z950R; (2) 960A; Z830A; Z910A; Etc.; Etc.; Cub Cadet's: 3185; LTX150; GT1554; Kubota: ZG20 Zero Turn; Exmark, Ferris, Scag & Other Zero-Turns; Lots Of JD X700 Series, X400 Series; X500's, X300 Series; 300 Series, 400 Series; LX's; Etc.; Many Cub Cadets; Husqvarna; All Kinds!; Most Lawn & Garden Of Any Auction In The USA!!; Livestock - Selling Friday Eve. @ 4PM Including: Group Of 30+ Home-Raised Beef Cattle, Herd Reduction From Barrows Farm: Dexter-Jersey Beef Mix, Also Some Herefords, Nice Cattle; Group of Grass Fed Angus: (8) Yearling Angus Heifers, (16) Yearling Angus Steers, All From 1 Farm; Plus: Many Cow Calf Combos, Cows, Bulls, Steers, Heifers, Started Calves; Something For Everyone, Ready For Spring Time Turnout; PLUS: Lg. Qty Alt. Livestock- Pigs, Goats, Sheep, Chickens, Turkeys, Rabbits, Etc; New Amish Sheds; Rustic Amish Furniture & Other Items Including: Park Benches, Futon, Dining Room Table Set, Bedroom Suite w/ Queen Bed; Etc.; Items To Benefit Rance Livingston Scholarship Fund – Selling Sat At Noon; Miscellaneous Items: Woodtek Wood Tek Wood Shaper 3HP; Wood Tek Vacuum System 2HP; Steel City Tool 6" Ind. Jointer; Super Lg. Amount Of Over 1500 Misc. Items In Cattle Barns To Be Sold Friday Night – (3) Auctions @ Once- Starting @ 2:30PM; Lg. Qty. Quality Nursery Stock (Selling @ 12Noon Sat.): Including Shade Trees, Plants, Flowering Plants; Etc. – OVER 1,000 Items – Nice Selection!!;
NOW ACCEPTING CONSIGNMENTS!! Complete & Partial Outfits of Equipment Wanted. Last Years Auction Consisted Of Over: 3,600 Lots, 4 Auctions @ Once, And Over 2,200 Bidders. Note: All Consignments Welcome If Pledged To Absolute Auction. Consignments Accepted Sat. 4/21, 9AM-4PM, Mon. 4/23 To Wed. 4/25 From 9AM-5PM, Thur. 4/26 From 9AM-12Noon; All Livestock only accepted Thursday From 9AM To 12PM! No consignments accepted day of sale FRIDAY OR SATURDAY – no junk or tires accepted – Auctioneers Reserve The Right To Accept Or Deny Consignments. (4) Forklifts On Site; Consignors assured of prompt settlement. Keep Watch Of Our Website For Updated List & Pictures!!; 3 Auctions Running All Day! Bring A Friend, Or 2!! Come And See What We Don't Have Listed, Come Expecting Surprises – Something For Everyone! Registration Friday: Begins @ 12:30PM / Registration Saturday: Begins @ 7:00AM.
Sale Order: Friday Afternoon: 2:30PM: Small Items, 2 Auctions Selling @ Once; 4PM: Cattle, Followed By Alternative Livestock & Hay; Saturday: 8:30AM: Small Items & Rental Equipment; 9:00AM: Lawn & Garden Over Ramp; 10:30AM: Starting Full Lines Equipment & Outfits, Then Lg. Qty. Construction Equip., Tractors, Farm Equipment, Heavy Trucks, Etc.;
12Noon: Nursery Stock, & Lg. Group Of New Amish Furniture;
Terms: Payment In Full Days Of Auction In Cash, Good Check Or Major Credit Card w/ Positive ID. 3% Administrative Fee, Waived For Payment In Cash Or Good Check On Each Item Over $1,500.00.
13% Administrative Fee On Each Item $1,499.00 Or Less, w/ 3% Waived For Payment In Cash Or Good Check. Nothing Removed Until Settled For.
SPECIAL: Offering Live-Interactive Online Bidding – On Tractors, Const. Eq., Heavy Trucks & Major Equipment – For More Details Log On To www.proxibid.com.
Everything sells absolute to the highest bidder. Something For Everyone!!; Plan To Attend To Celebrate The 30th Year For This Great Auction!!;
(30) Cash Drawings / Giveaways Throughout The (2) Auction Days, Plus- Free Hats & Other Comm. Items
LIVE INTERACTIVE ONLINE BIDDING THROUGH PROXIBID.COM;
Lunch By BC Dairy Princess Committee & 4H (2 Stands) Comfort Facilities
Co-Managed By: Broome County Farm Bureau
S. Whittaker – 607-692-3479 / G. Cornell - 607-849-6644 / S. Livingston – 607-849-6395

ONLINE BIDDING AVAILABLE THROUGH: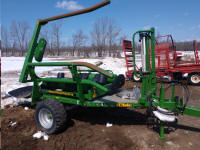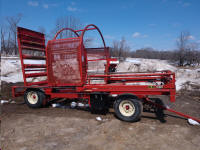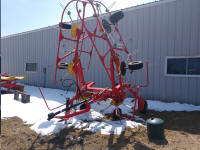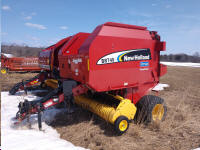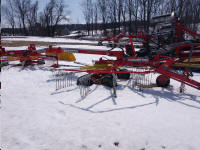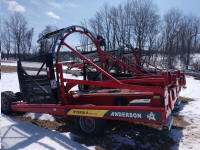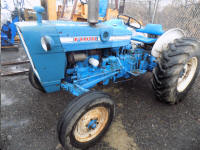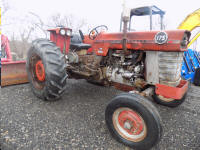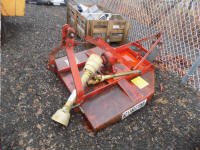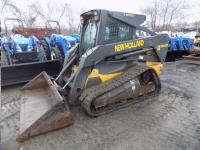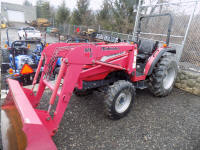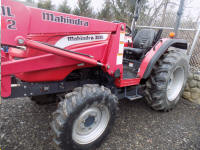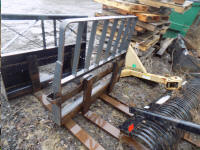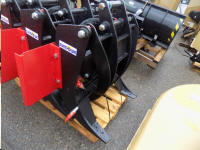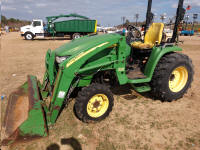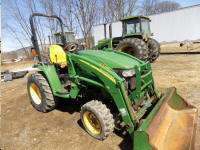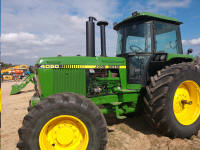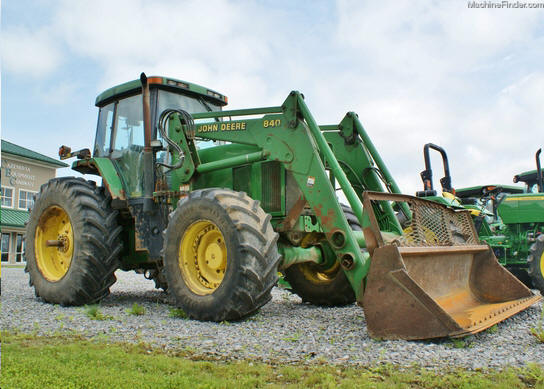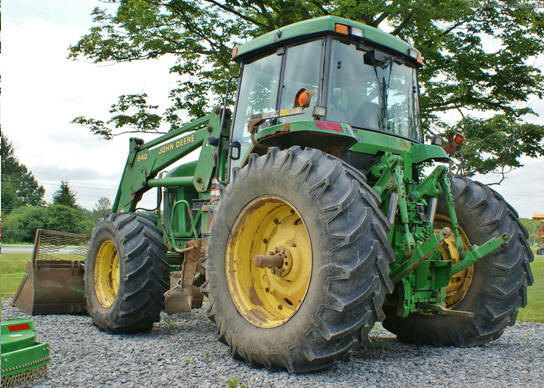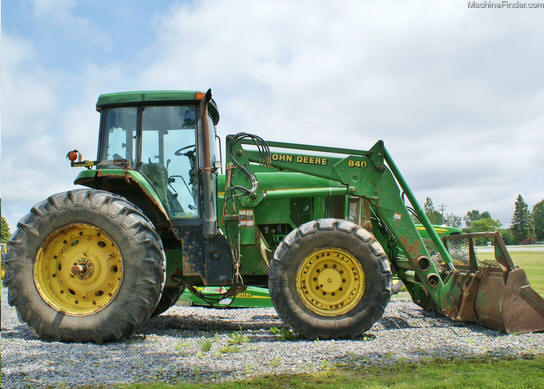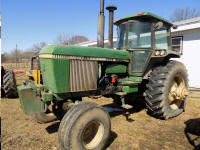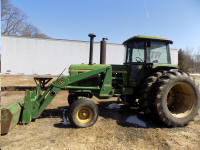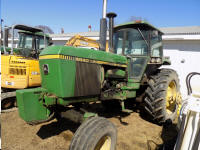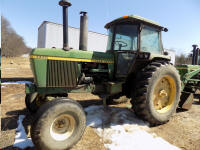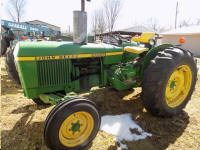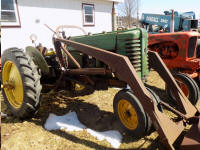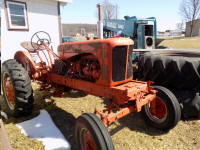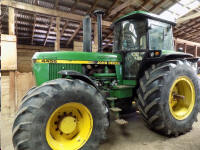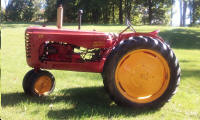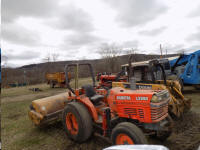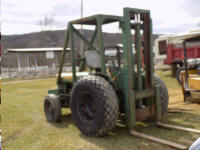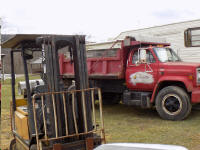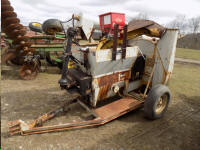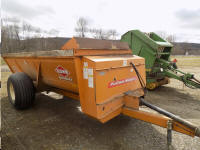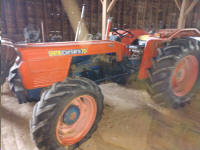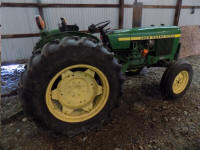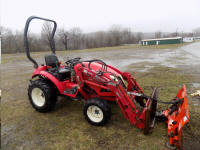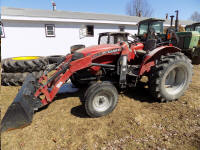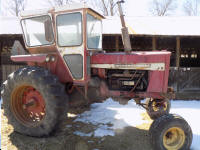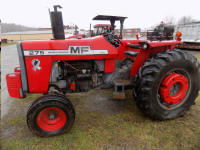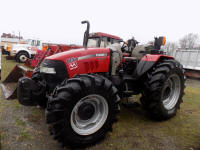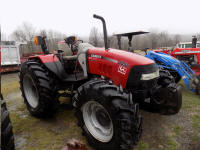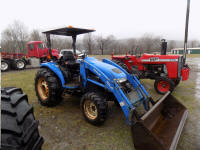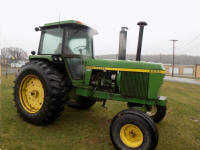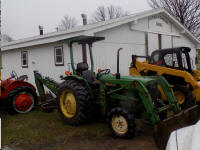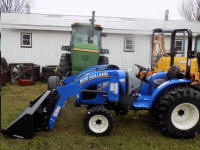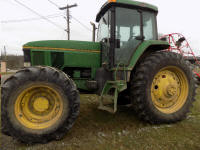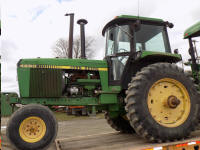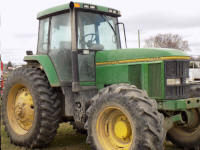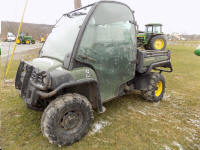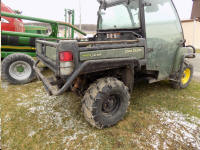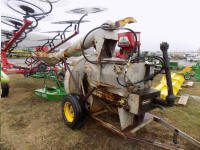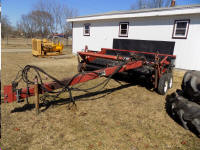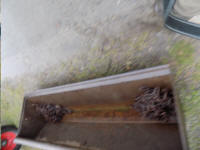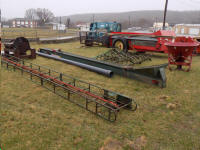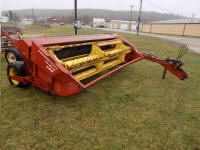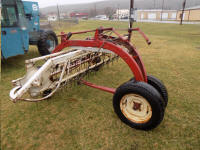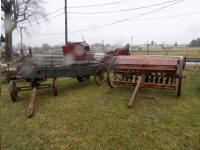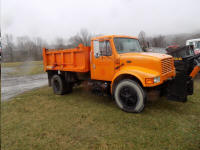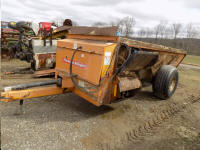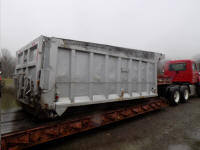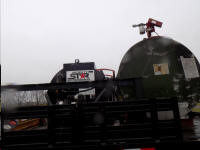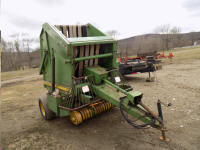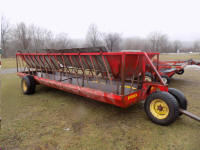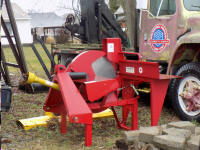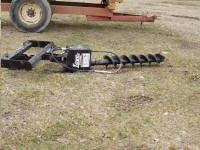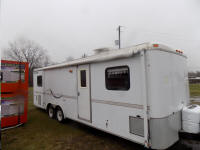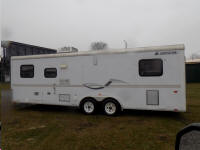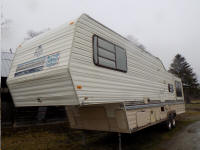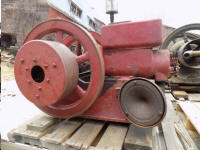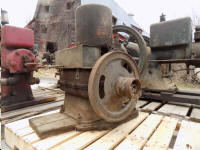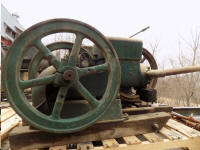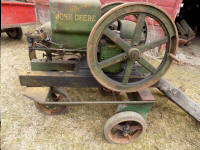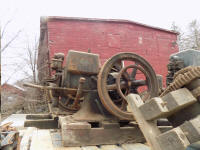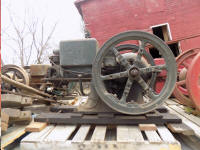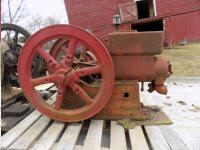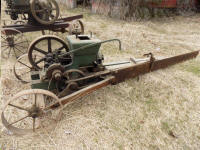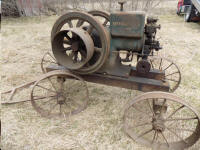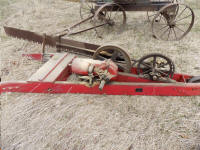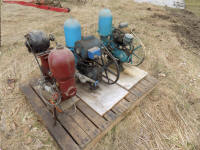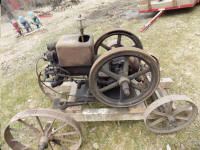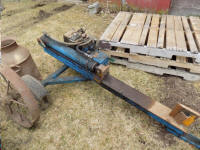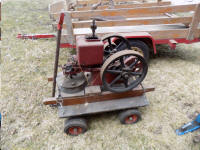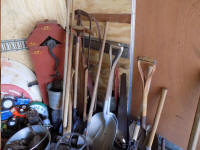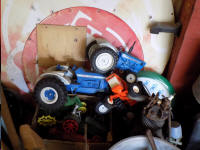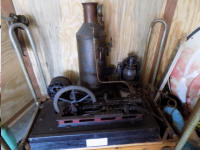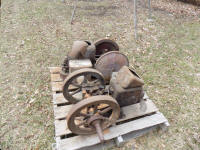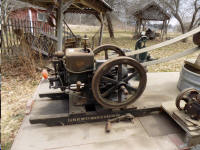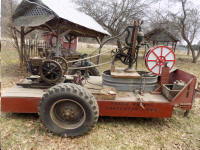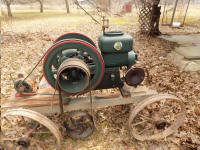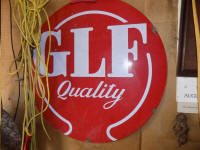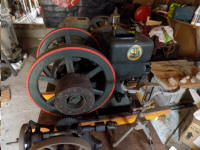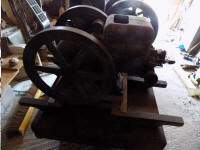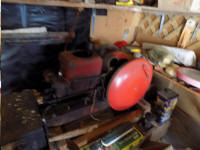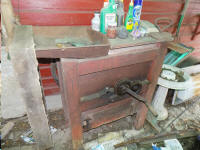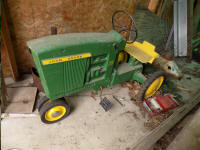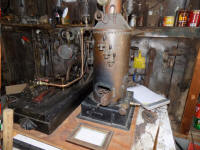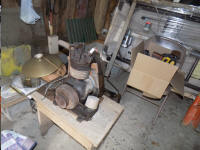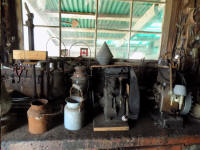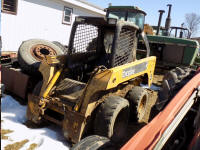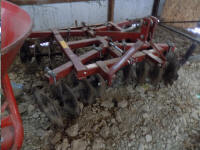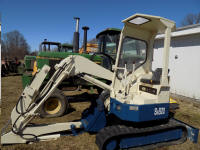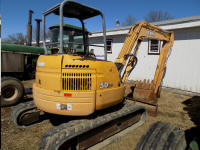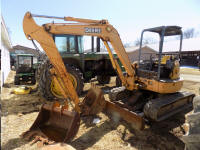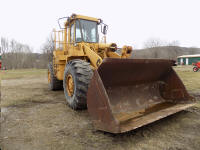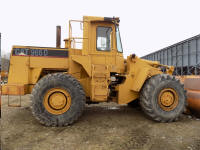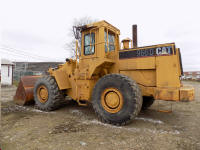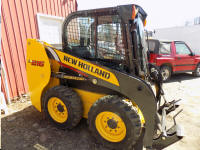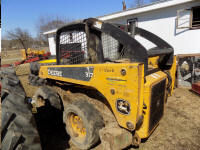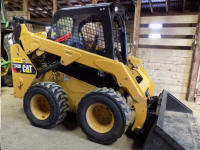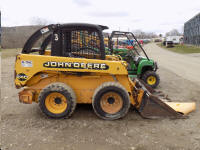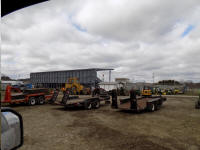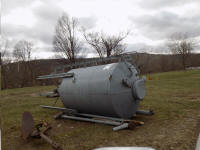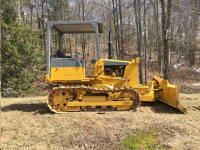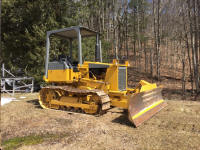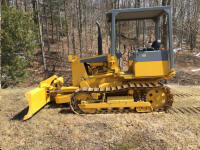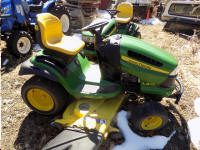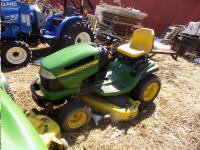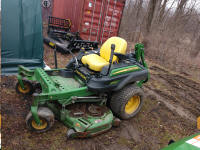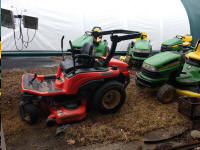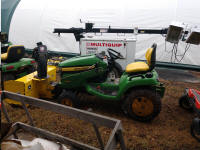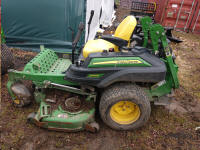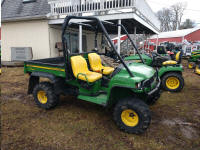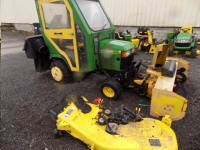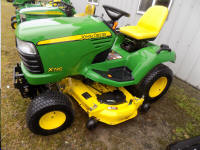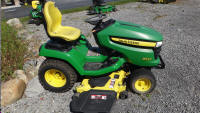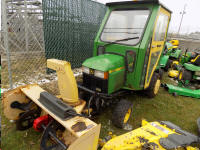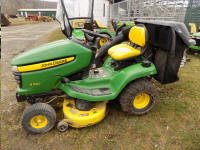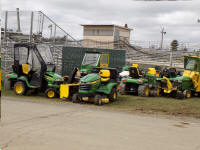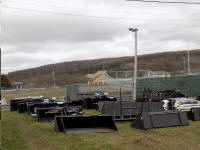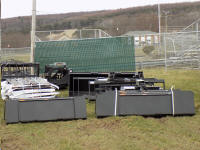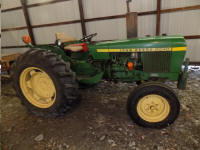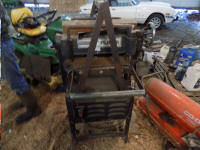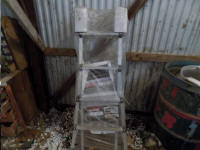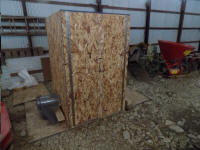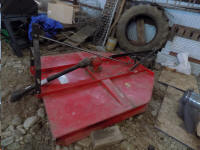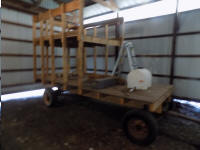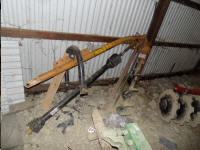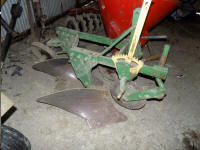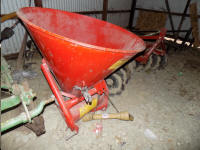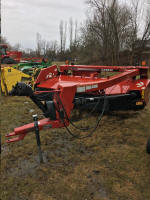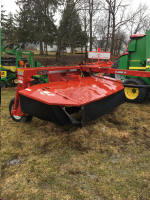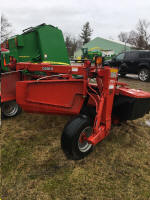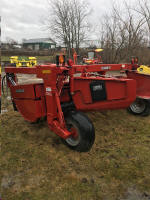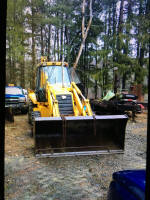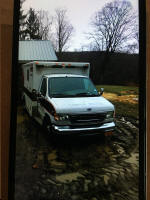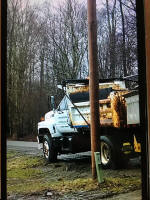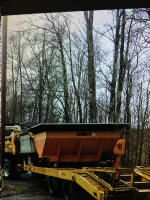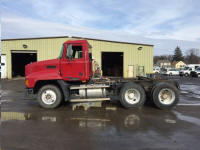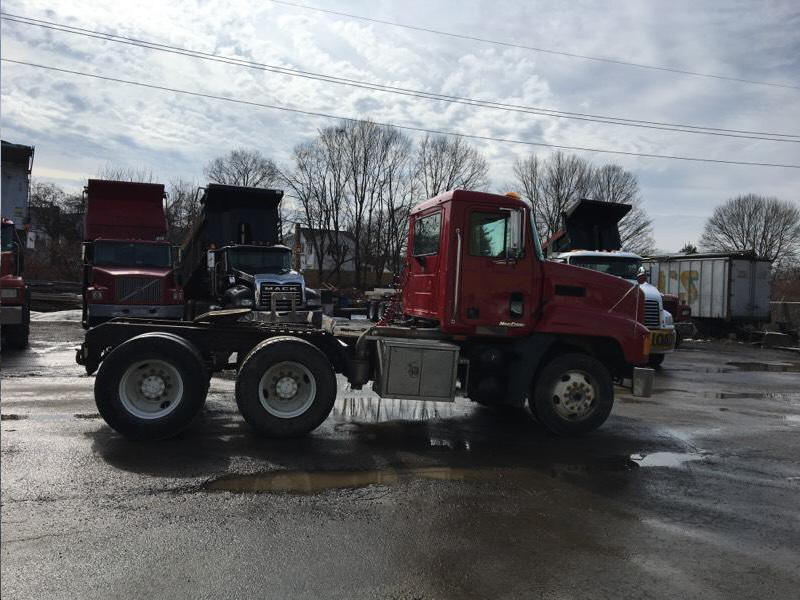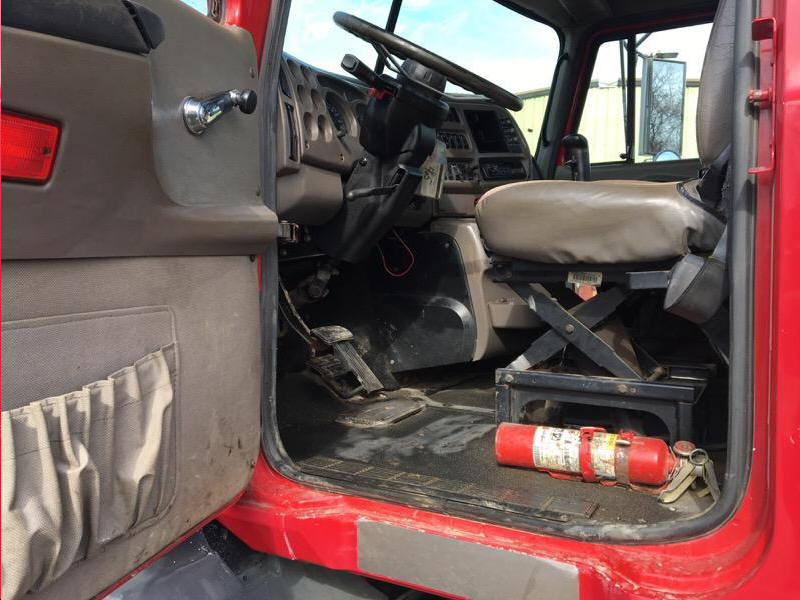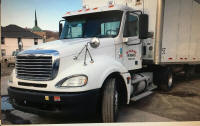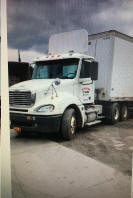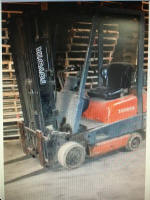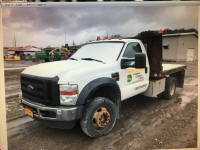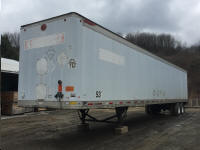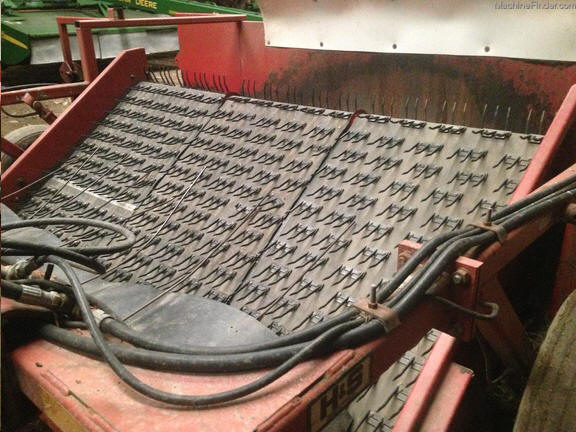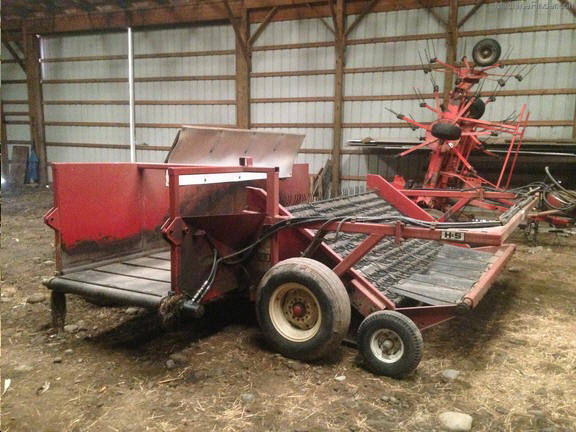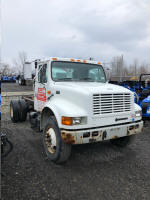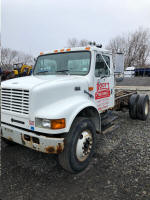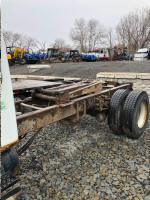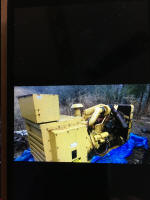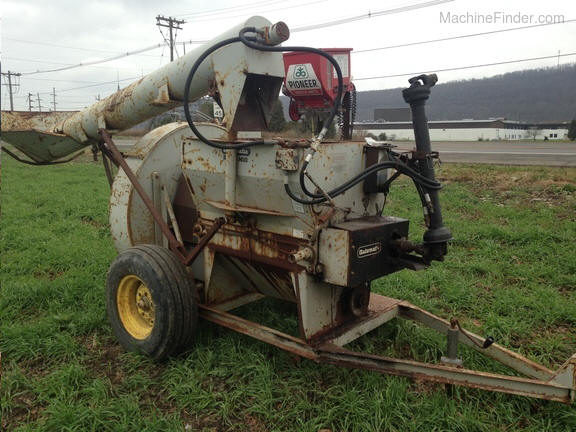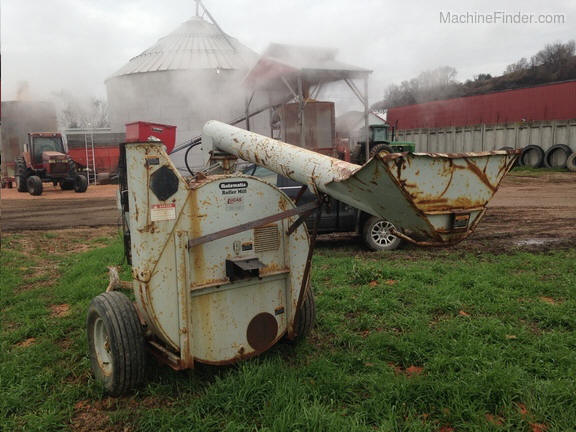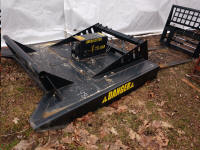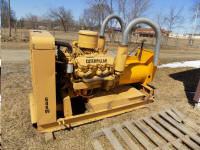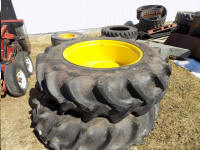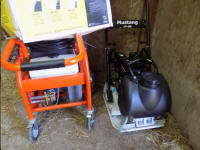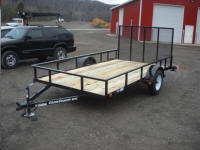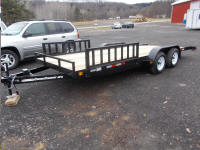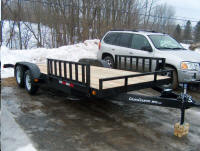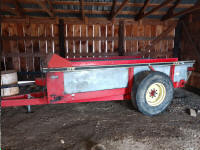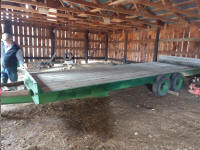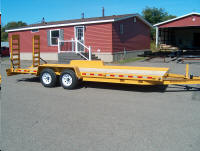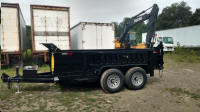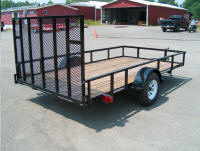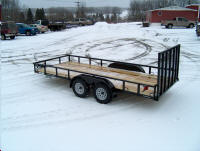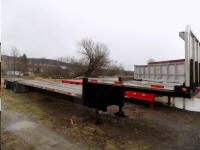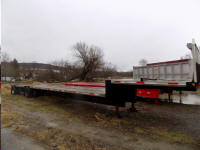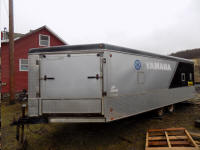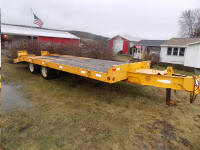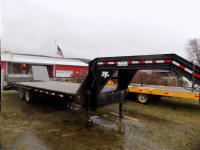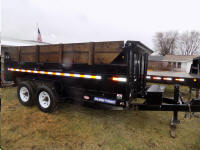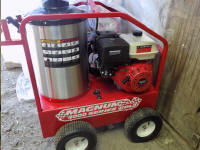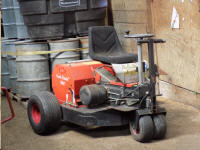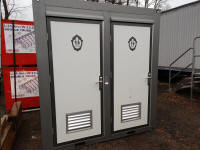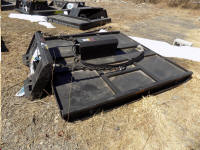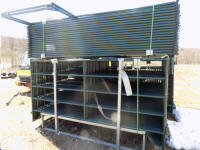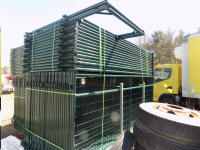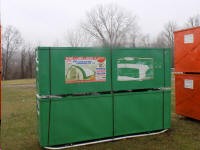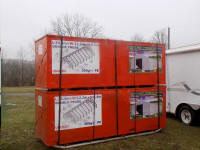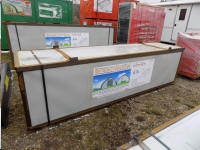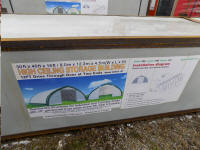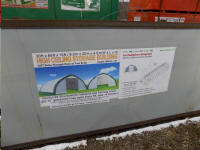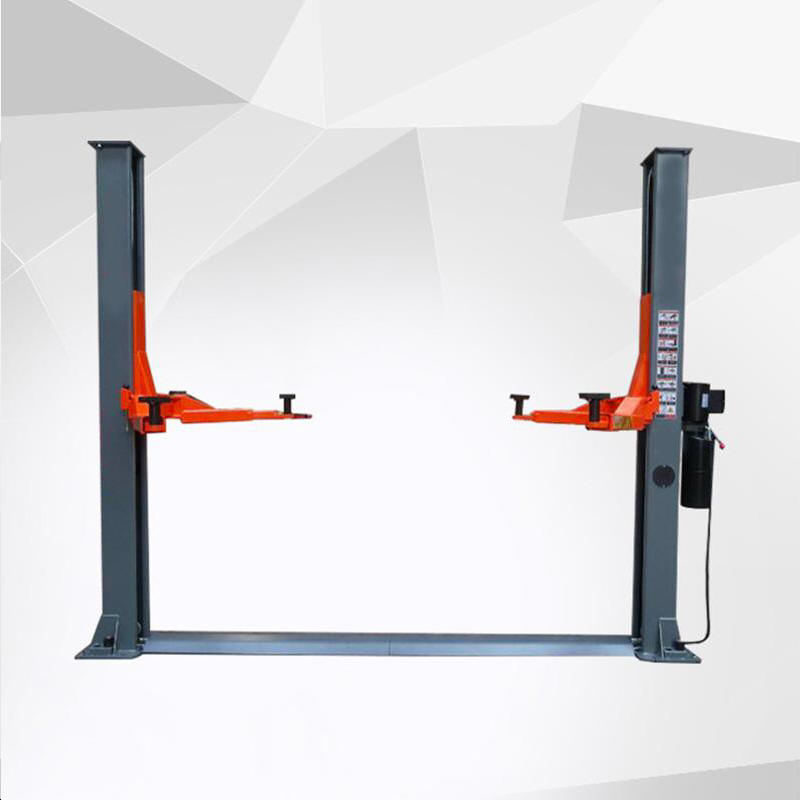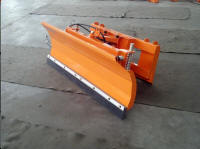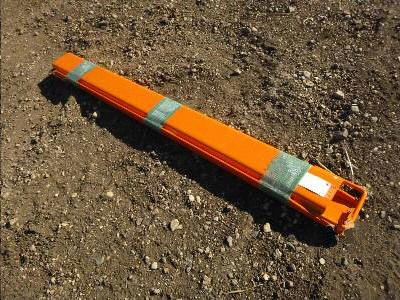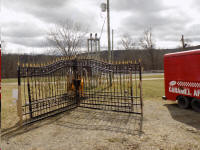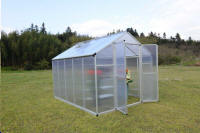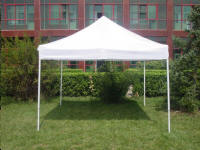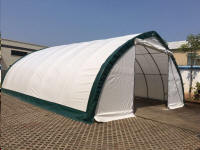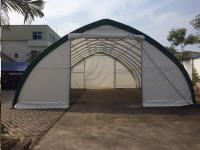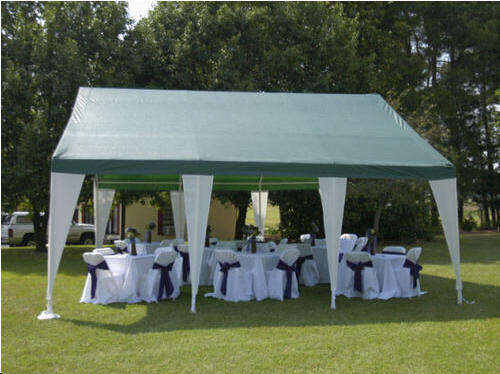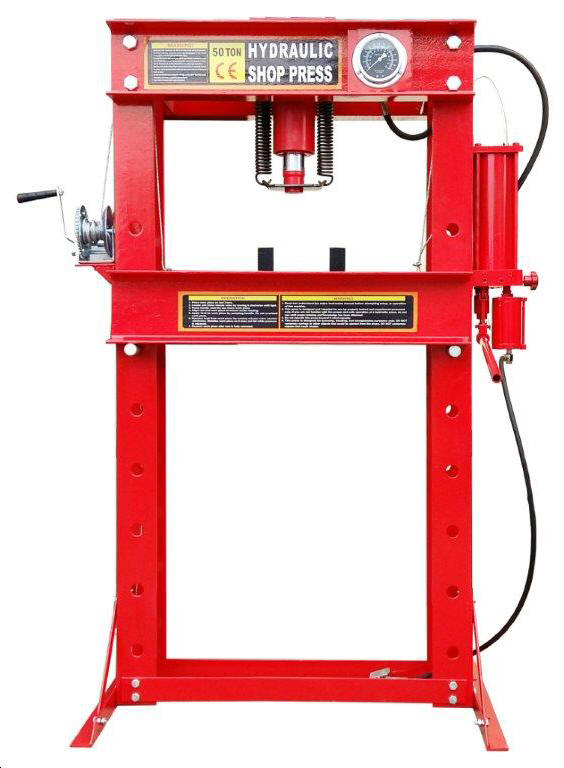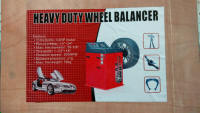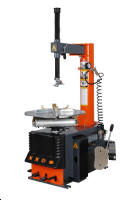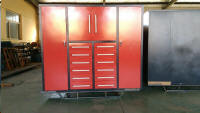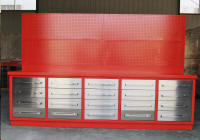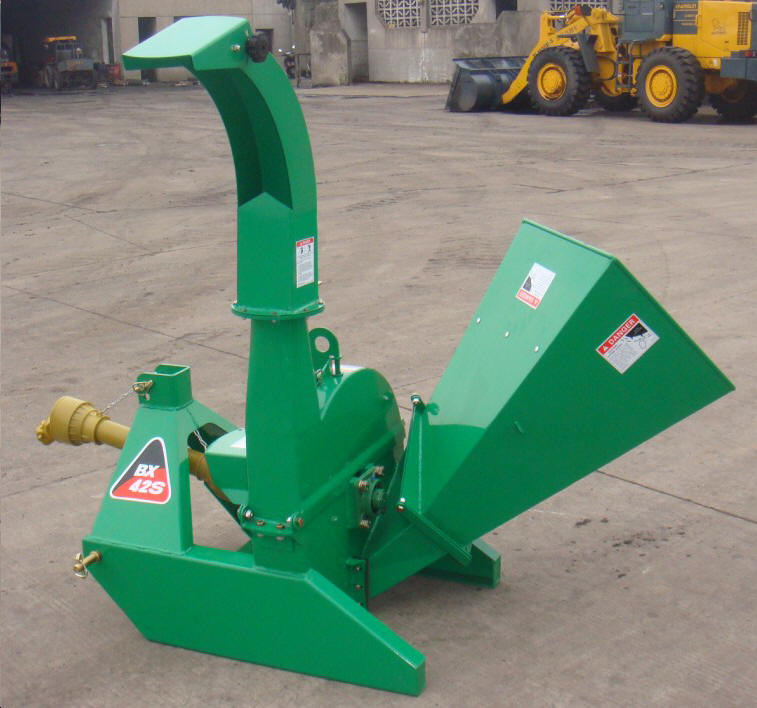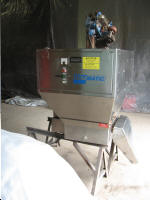 ONLINE BIDDING AVAILABLE THROUGH: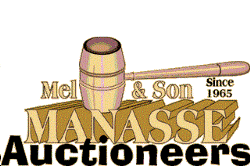 Auctioneers & Licensed Real Estate Brokers
Licensed Real Estate Brokers In NY & PA
Whitney Point, NY
(607) 692-4540 / 1-800-MANASSE
WWW.MANASSEAUCTIONS.COM