** AUCTION ANNOUNCEMENT ** 2 DAY AUCTION **
30th Annual Broome County Farm Bureau Absolute Consignment Auction
Broome County Fairgrounds – Whitney Point, NY
Friday Afternoon, April 27, 2018 @ 3:00PM
Saturday, April 28, 2018 @ 8:30AM
The Largest Absolute Consignment Auction on the East Coast.
Huge Auction of Tractors, Construction & Farm Equip., Livestock,
Trucks & Trailers, Lawn & Garden, Etc., Etc.
2-Day Auction: Friday Evening's Auction Will Consist Of Livestock / Alternative Livestock
And Super Lg. Qty. Of Misc. / Smaller Items – 3 Auctions @ Once; Saturday's Auction Will Include SUPER LARGE Qty. Of: Tractors & Farm Equipment, Construction Equipment,
Lawn & Garden, Vehicles, Rental Equipment, Nursery Stock, Etc., Etc.; Early Highlights Including: Group Of JD Tractors From Downsizing Farm: (2) JD 4640 With Cabs & Duals;
JD 4430 w/ Cab, Powershift, Duals; JD 4430 w/ Cab; JD 158 Loader Attach.; JD 317 Skid Steer; Group Of Quality Equipment From Local Estate: Gehl 175 BU Manure Spreader, Super; Round Bale Trailer; Set Of Drags; Almost New Bedding Chopper; Cattle Chute; Plows; Many Other Nice Items; Farm Tractors: JD 4455, 4wd, Powershift; JD 4050, 4wd, Powershift; JD 2030; CaseIH C90 w/ Ldr., 200 Hrs.; JD MT w/ Ldr.; AC WD; Ford 8N; (2) MH Juniors; IH 856 w/ Cab; JD 4020; Many Others; Compact Tractors: JD 3520 w/ Ldr.; JD 1050 w/ Ldr. & Backhoe; NH Workmaster 33 w/ Ldr.; Mahindra 35Hp w/ Ldr.;
Many Others; Skid Steers: 2016 Cat 242D, 1200 Hrs.; 2016 NH L216 w/ Full Cab, Pilot Cont; JD 317; JD 240, 1200 Hrs.; Midi & Mini Excavators: JD 50C Midi, Rubber Track, Quik Coupler w/ 3 Bkts.; Nissan Mini w/ Offset Boom; Wheel Loaders: Cat 966D w/ EROPS; JD 544G w/ Cab, Needs Trans. Work; Heavy Trucks & Trailers: 2000 Mack CH 613 Daycab, T/A; Challenger 35-Ton Detachable Lowboy; Transcraft 48' Drop Deck; 53' Van Trailer; Farm Equipment: (2) Knight-Kuhn 8014 Spreaders; NH 640 Round Baler; JD 336 Baler; NH 489 Haybine;
NH 55 Hay Rake; Many Balers Of All Types; Mowers Of All Types; Plows; Discs; Harrows; Choppers; Wagons Of All Types; 3pth Equipment Of All Types; New Skid Steer Attachments: Rotary Mowers; Trencher; Brush Grapples; Grapple Buckets; Bale Spears; Forks; Rock Buckets; GP Buckets; High Cap. Bkts; Snowblowers; Hyd Snowplows;
New Storage Buildings: 40'x80'x21' Double Truss, Extreme Duty; 40'x80'x20' Quonset; 30'x85'x15'; 30'x40'x15'; (3) 20'x30'x12'; New Greenhouses; New 20'x40' Party Tent; Etc.;
Lawn & Garden - Over 200 Expected, To Be Driven Over The Ramp @ 9AM Saturday – Including: JD, Kubota, Exmark, Ferris, Scag & Other Zero-Turns; Lots Of JD X700 Series, X400 Series; X500's, X300 Series; 300 Series, 400 Series; LX's; Etc.; Many Cub Cadets; Husqvarna; All Kinds!; Most Lawn & Garden Of Any Auction In The USA!!;
Livestock - Selling Friday Eve. @ 4PM Including: Group Of 30+ Home-Raised Beef Cattle Of All Types From One Herd, Scaling Back, Nice Cattle; Plus: Many Cow Calf Combos, Cows, Bulls, Steers, Heifers, Started Calves; Something For Everyone, Ready For Spring Time Turnout; PLUS: Lg. Qty Alt. Livestock- Pigs, Goats, Sheep, Chickens, Turkeys, Rabbits, Etc;
Something For Everyone!! Plan To Attend To Celebrate The 30th Year For This Great Auction!!
(30) Cash Drawings / Giveaways Throughout The (2) Auction Days,
Plus- Free Hats & Other Comm. Items
NOW ACCEPTING CONSIGNMENTS!! Complete & Partial Outfits of Equipment Wanted. Last Years Auction Consisted Of Over: 3,600 Lots, 4 Auctions @ Once, And Over 2,200 Bidders. Plenty Of Time For Free Newspaper & Internet Advertising Coverage - Send us your list & Pictures - Newspaper Advertising Deadline: April 16, 2018;
Note: All Consignments Welcome If Pledged To Absolute Auction. Keep Watch Of Our Website For Updated List & Pictures, Terms & Conditions, Etc.!!; LIVE INTERACTIVE ONLINE BIDDING;
NOT ONLY AN AUCTION, BUT AN ANNUAL EVENT!!

ONLINE BIDDING AVAILABLE THROUGH: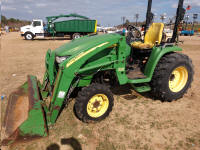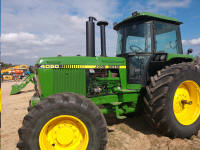 ONLINE BIDDING AVAILABLE THROUGH: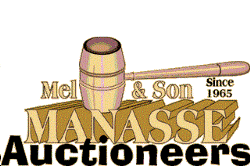 Auctioneers & Licensed Real Estate Brokers
Licensed Real Estate Brokers In NY & PA
Whitney Point, NY
(607) 692-4540 / 1-800-MANASSE
WWW.MANASSEAUCTIONS.COM