** AUCTION ANNOUNCEMENT ** 2 DAY AUCTION **
32nd Annual Broome County Farm Bureau
Absolute Consignment Auction
Broome County Fairgrounds – Whitney Point, NY
- MEMORIAL DAY WEEKEND -
Friday, Afternoon, May 22, 2020 @ 3:00PM
AND
Saturday, May 23, 2020 @ 8:30AM
The Largest Absolute Consignment Auction on the East Coast.
Huge Auction of Tractors, Compact Tractors, Skid Loaders, Track Skid Loaders,
Mini Excavators, Lots of Trucks, Farm Equipment, Attachments, Livestock,
Misc. Items; PLUS: (250+) Zero Turn Mowers and Lawn & Garden Tractors

2-Day Auction: Friday Evening's Auction Will Consist Of Livestock / Alternative Livestock And Super Lg. Qty. Of Misc. / Smaller Items – 3 Auctions @ Once; Saturday's Auction Will Include SUPER LARGE Qty. Of: Tractors & Farm Equipment, Construction Equipment, Lawn & Garden, Vehicles, Rental Equipment, Nursery Stock, Etc., Etc.; NOW ACCEPTING CONSIGNMENTS!! Complete & Partial Outfits of Equipment Wanted. Last Years Auction Consisted Of Over: 3,600 Lots, 4 Auctions @ Once, And Over 2,200 Bidders. Plenty Of Time For Free Newspaper & Internet Advertising Coverage - Send us your list & Pictures - Newspaper Advertising Deadline: May 11, 2020;
Note: All Consignments Welcome If Pledged To Absolute Auction. Keep Watch Of Our Website For Updated List & Pictures, Terms & Conditions, Etc.!!; LIVE INTERACTIVE ONLINE BIDDING;
NOT ONLY AN AUCTION, BUT AN ANNUAL EVENT!!
Saturday's Auction:
Selling Group of Excellent Equipment From A Syracuse Hobby Farm / Hopps Farm: JD CT332 Tracked Skid Loader w/ Cab, 900 Orig. Hrs.; JD 50C Midi Excavator w/ Cab, Hyd. Thumb, Quik Coupler, 2200 Hrs.; JD 4720 4wd Midsize Compact Tractor w/ Ldr., 500 Orig. Hrs.; 2014 Cam Tilt-Top Trailer, 18K GVW; Almost New Hyd. Pole Setter For SSL; JD Hyd. Power Rock Rake & JD Post Auger For SSL; JD SSL & Compact Trac. Pallet Forks; JD 757 Zero-Turn Mower, 500 Hrs.; Frontier 6' Rotary Mower;
Including: Farm Tractors
:
2015 JD 6125R , Cab, 4wd, 1500hrs, Super Nice; JD 4255, 4wd, Cab, PS; JD 4050, 4wd, Cab, PS; JD 5065E, 2wd, 900 Hrs; CaseIH MX110, 4wd, Cab; NH TL90 w/Loader, low hrs; CaseIH 5250 Maxxum, 4wd, Cab; CaseIH 5130 Maxxum, 4wd, Cab; 2018 JD 4044M, 4wd, Hydro, 200 Hrs.; NH Workmaster 55, 2wd; JD 2755, 2wd w/ Canopy; Many Others Coming!; Compact Tractors: JD 4044M, 2018, 200 Hrs.; ; JD 4400 w/ Loader & Backhoe; Ford 1700 w/ Loader; JD 850; Many Others Coming!; Mini Excavator: Kubota KX-71, Rubber Tracks; IHI 25N mini; Track Skid Loaders: 2015 Bobcat T770, Hi Flow; Takeauchi TL230, 70Hp, 1600 Hrs., Nice; Skid Steers: 2016 Cat 262-D; 2017 Cat 246D , 1700 hrs ; 2017 JD 314G; 2015 Cat 232D; Many Others Coming!!; Many SSL Attachments: New Rotary Mowers, Trenchers, Grapple Buckets, Stone Buckets, Pallet Forks, All Kinds Of Buckets; New SSL Tires, Some Mtd; Scissor Lifts: Skytrack 3268 32' 4wd Platform Scissor Lift, Dual Fuel, Low Miles; Genie 1930 19' Elec. Scissor Lift; Farm Equipment: JD 854 Round Baler, Nice; Land Pride & Bush Hog 8' H.D Rotary Mowers; Millerpro 3500 10' Rotary Rake; White 8x Corn Planter; Balers, Discbines, Haybines, Rakes, Tedders, Discs, Plows, Choppers, Etc., Etc.; (250)+ Zero Turn & Lawn & Garden Tractors / Mowers: JD's: 997 Diesel Zero-Turn; 1445 Dsl., 4wd, 72" Deck From Estate; (3) Z-935M, Low Hrs.,Like New; Z-960, Low Hrs., Like New; X-595 w/ Mower & Blower; X730; X485, GX345, 445; X540 & X500; X320 & X300;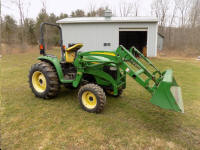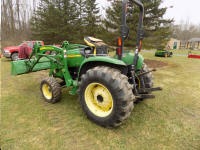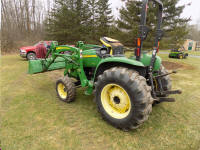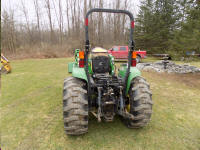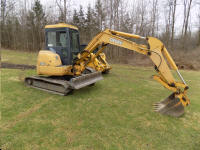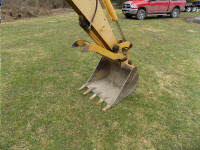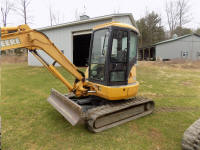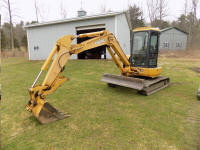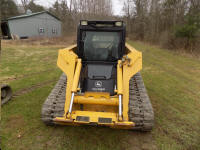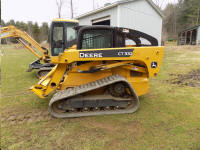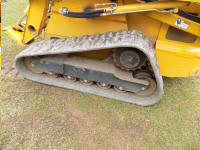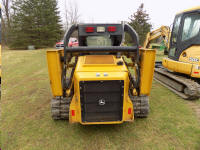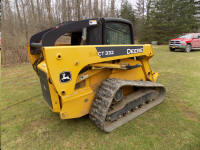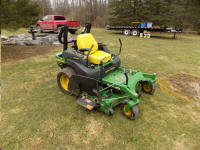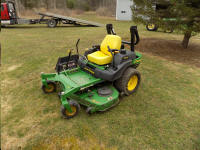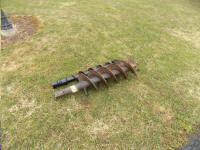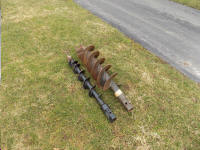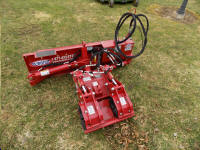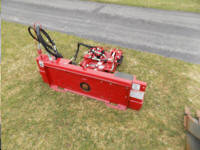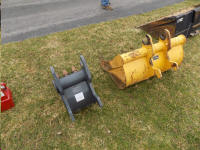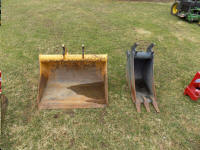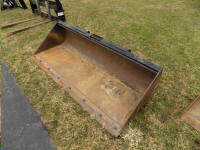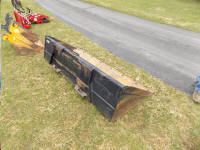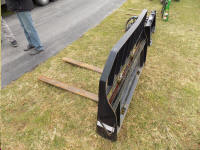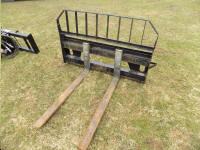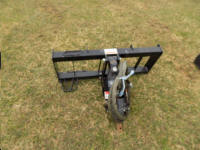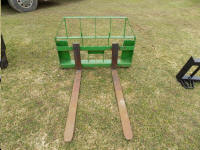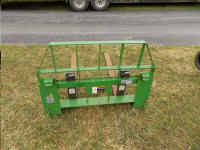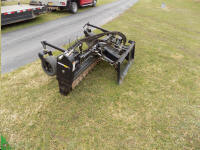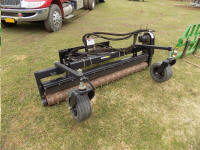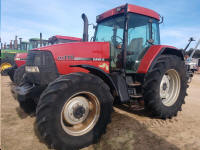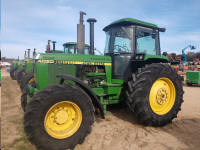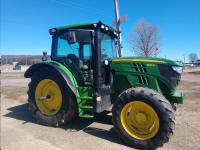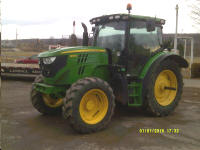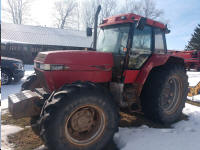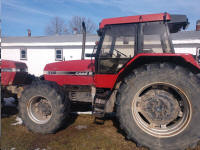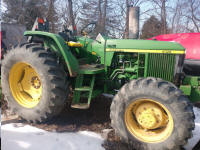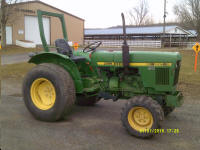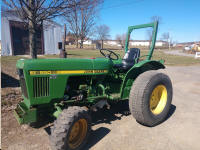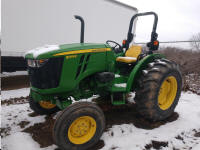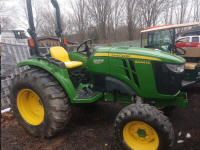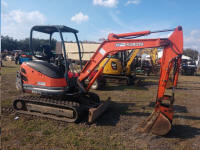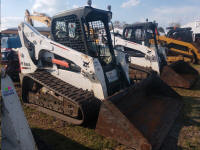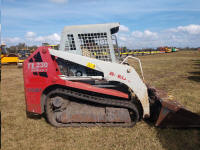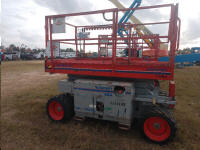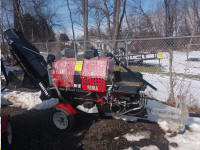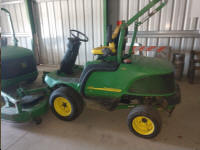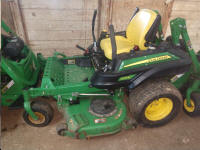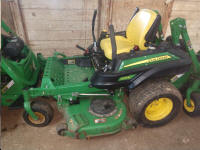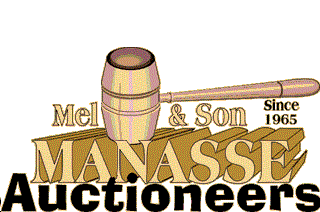 Auctioneers & Licensed Real Estate Brokers
Licensed Real Estate Brokers In NY & PA
Whitney Point, N.Y. 13862
607-692-4540 / 1-800-MANASSE
www.manasseauctions.com