15th Annual Broome County
Fall Absolute Consignment Equipment Auction
AND
26th Annual Surplus School Bus,
Vehicle & Equipment Auction
Broome County Fairgrounds, 2939 US Rt. 11, Whitney Point, NY
Saturday, October 3, 2020 @ 9:00AM
Huge Auction Of Tractors; Compact Tractors; Construction & Farm Equipment;
Cars, Trucks & Trailers; Lg. Quantity Of Lawn & Garden; Etc.; Etc.;
***JUST ADDED***

JD 650 LT Dozer, Exc. U/C, 7322 Hours
Bobcat T300 Tracked Skid Loader
NH 555 Backhoe Loader
Cat 226 Skid Loader
(20) Sets of Brand New Tires
Over 125 Zero Turn & Lawn & Garden Tractors
JD 318E Skid Loader;
Shaver HD10 3pth All Hyd. Post Pounder w/ Drill;
2008 Bobcat T300, 1873 hrs., newer tracks, w/bucket,
1 owner
* * * * * * * * * *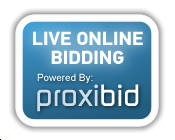 (10) School Buses & School Vehicles - Selling @ 11:30AM: (3) '09 Bluebird TC2000 71-Pass Flatnose Buses, Cummins Dsl. Eng.; '06 Chevy Suburban 4wd w/ Snowplow; Some Dsl; From An Estate: JD 4320 Compact w/ Full Factory Cab, Loader, Hydro, One Owner, 1400 Orig. Hrs., Nice!; JD 506 5' Rotary Mower; From A Local Estate: Farmall 460 Utility w/ Fast Hitch; 3pth Stone Rake; 5' Rotary Mower; '78 GMC ½-Ton Plow Truck; Special-: Group Of Trucks & Trailers From Local Equipment Dealer Updating Their Fleet: '09 Mack CH T/A Truck Tractor w/ Wetline; '11 Landoll 835C-53' Detachable Equip. Trlr, 32' Well, 8' Decks On Front & Back; '07 Chevy 4500 Service Truck w/ Crane, 4wd, Duramax Dsl.; '03 IH 4300 Rollback Truck, Under CDL, 21' Jerrdan Body; 2012 Ford F250 Service Truck & 2010 Ford F150 Pickups; '13 Cam 5-Ton Equip. Trailer; 2015 Cam 5-Ton Equip. Trailer; Special Group Of Quality Rental Equipment: Haulotte 2632E 26' Elec. Scissor Lift; Vacker RD12-A 1-Ton Vibratory Blacktop Roller; Northstar Strump Grinder; Wacker DPU5545HE Reversible Plate Tamper; Ariens PB36 Walk-Behind Sweeper; Wacker P35A Power Screed; Wacker CT36 Power Trowel; Wacker 3" & 2" Trash Pumps; Wacker BC50-A Backpack Cement Vibrator; Sullair Jack Hammer; Woods GHT60 5' Rototiller; Woods HC60 5' Rotary Mower; Super Group Of (12) New Demonstrator & Quality Used Club Car & Gem Golf & Utility Cars, Some Beverage Carts, Including: (2) 2017 & 2014 Club Car CA500 w/ Alum Utility Boxes, Demos, Never Sold; '16 Gem Elec Elxd, Black w/ Stake Rack, Elec. Demo, Never Sold, $20,000 New; '14 Club Car CATurf w/ Cab & Alum. Box, Low Hrs.; '16 Club Car CA700 w/ Long Alum. Box; '13 Club Car CA / Quencher Center-Cooler Concession Cart; '11 Club Car CA6 LSV w/ Alum. Flatbed w/ Wood Racks & Canopy; '09 Club Car Beverage / Food Cart; Club Car 295 2wd w/ Roof & Alum. Box, Gas; Club Car Turf 2 QT w/ Alum. Box; Club Car DS 4-Pass w/ Roof;
Farm & Utility Tractors- Selling At Approx. 12:15PM: 2018 Kioti PX9530, 4wd w/ Full Cab, 250 Hrs., Super Nice; JD 4755 MFWD w/ Axle Duals, Powershift; JD 4055 MFWD, Powershift; JD 2355, 2wd, Low Hrs.; JD 5203 w/ Ldr, 2wd, 1940 Hrs., Exceptional!; JD 6400, 4wd w/ Cab, High Hrs.; Cat Challenger MT535B w/ Side Rotary Mower, Low Hrs., Needs Trans. Work; NH T4030 4wd w/ Cab & Ldr., 1400 Orig. Hrs.; Kubota M7040, Orchard, 4wd, Low Hrs.; MF 271 w/ Ldr, Nice, Needs Hyd. Work; Ford 4100 w/ Ldr, Nice; Ford 3600 w/ Cab & Snowplow; JD 6400 4wd w/ Cab; AC D17, Series 3, Super Nice; New Holland TL90 w/ Boom Mower, Low Hrs., Needs Rear End Work; IH Cub, Recon.; Ford 2000 w/ Ldr; Ford 861 Utility; AC WD45 WFE; Farmall M Tractor; Farmall Cub; Compact Tractor Loader Backhoes: Demonstrator 2019 New Holland WorkMaster 25 w/ Ldr. & Backhoe, 5 Hrs.; New Holland TC30, Low Hrs., Needs Trans. Work; Compact Tractors: JD 1023E w/ Ldr., Mower, Blower; JD 4320 w/ Full Cab & Ldr; Bobcat CT440 w/ Full Cab, 400 Orig. Hrs., Sharp; JD 790, 4wd w/ Loader; Kubota BX2200 w/ Ldr & Belly Mower; New Holland TC25 w/ Ldr & Belly Mower; CaseIH 245, 4wd; Comm'l. Mowing Tractors: NH TL90 2wd w/ Arm Rotary Mower, Needs Rear End Work, Low Hrs.; Cat Challenger MT345 w/ Side Mtd. Rear Mower, 4wd, Cab; Midi & Mini Excavators: Bobcat 331 w/ Ext.-A-Hoe, 1300 Orig. Hrs Super Nice.; Kubota – Hanix KXO27, Rubber Tracks; Komatsu PC30, Rubber Tracks; IHI 30J-Rubber Tracks; Heavy Straight Mast Forklifts: Cat V200B, 15,000lb Forklift, Hyd. Fork Positioners, Dsl., Cab; Fancy Telehandlers: 2014 JLG G9-43A, 9000lb Telehandler, 2300 Orig. Hrs., 43' Reach, Real Nice!; Pettibone 6000 Telehandler, 4wd, 36' Reach; Skid Steers, SSL Attachments, Light Plants & Portable Welder: 2017 Cat 246D, OROPS, Aux. Hyd.'s; NH LS190, 2-Speed, Low Hrs; Case SR150, Late Model; JD 318E w/ Cab, Late Model; Bobcat 763 Dsl.; JD 675 Dsl. Skid Ldr.; New 6' Rotary Mower For SSL; Wacker, Multiquip Dsl. Welder / Generator, Trlr. Mtd.; (10) Wacker-Neuson LT6 Light Plants / Generators From A Rental Company; Sets Of New SSL Tires & Rims, Tires; New Rotary Mowers, Post Hole Augers & Rototiller For SSL; Sets Of New Forks; Many New Buckets; Etc.; Farm Equipment: NH FP230 w/ 3-Row Corn Head & Almost New Horning Processor, T/A; NH FP 230 w/ 824 2-Row Corn Head, S/A; Knight – Kuhn 8124 TA Manure Spreader; NH 315 Baler w/ Kicker; JD 327 Baler; NH 492 Haybine; NH 892 w/ 2-Row Corn Head; Krause 14' Field Disc, Nice; JD 456 Round Baler; Kuhn Knight 3130 Mixer Wagon; Woods Belly Mower; NI Spreader, Redone; DR Leaf Vac; IH Cultivators; Kuhn 6002 Dbl. Rotary Rake; NH 258 & 256 Rakes; Self-Unloading Wagons; Semi Truck Tractor: 2015 Freightliner Cascadia Daycab T/A Tractor, Detroit DD15 Eng., 500Hp; Mason & Single Axle Dump Trucks: '05 & '03 Ford F550 & F350 Mason Dump Trucks, 4wd, Dsl. Eng.'s; '01 Ford F350 4x4 Dump Plow Truck; '94 Ford L9000 S/A Dump Truck; '95 Ford F800 S/A Dump Truck, Dsl; '99 IH 4700 w/ DT466 Eng.; Service / Line Truck: 1988 Kurbmaster / Grumman Panel Truck w/ Onan Generator & Hyd. Power Unit, Low Miles; New & Used Equipment, Cargo & Other Trailers: Never Used 2019 PJ 15-Ton Tag-A-Long Equip. Trlr, Air Brakes, Red, New; '17 PJ 22' Hyd. Tilt Deckover, 14K GVW; '19 PJ 20' Tilt 14K GVW; '04 Kristi 16' Cargo; New Cross Country Trailers, All Sizes & Varieties Including: 6-Ton 20' Deck-Over & 5-Ton 20' Equip. Trlrs., 18' Car Hauler Trlr., 6.5'x14' Landscape Trlr. w/ Gate & 6' x 8' Light Duty Landscape Trlr.; UTV's, ATV's & Golf Carts: 2015 JD Pro Gator, 4wd, Low Hours; Kubota RTV900; Pug Gas Powered UTV w/ Dump Box; '08 Polaris Sportsman 800-Camo; Stealth 48Volt Golf Cart / UTV, Lifted, Super Nice!; '06 Kawasaki 750 Brute Force w/ Plow, Winch, Etc.; Vehicles: '02 Ford Excursion, Dsl., High Mi., Runs Good; '99 Ford F250 Dsl. w/ Fancy V-Plow; Over 100 Zero-Turn Mowers & Lawn & Garden Tractors- Selling @ 9:30AM, Driven Over Ramp: (25) Zero Turns: 2019 Ferris IS3200, 61", Low Hrs.; 2020 Ferris ISX 800 w/ 52" Deck, Low Hrs.; Ferris IS2100Z, 300 Hrs.; Ferris IS3100, 61", Low Hrs.; (3) Ferris IS2000, 61" & 52" Deck; '19 Toro Grandstand 36"; Ferris IS500 48" Deck; Exmark LazerZ 61", Low Hrs.; (2) Ferris Pro Cut 61 Front Mowers, Late Model; Ferris h2220 3-Wheel; Simplicity Cobalt 61", Low Hrs; Comm'l. Zero Turn Mowers, All With Low Hrs.; Ferris IS2100Z, Low Hrs; JD Z915B, Low Hrs; JD Z960R; JD Z910; (2) JD Z655, 54" Zero Turns, Low Hrs.; MF ZTR33 Dsl. Zero Turn, 72" Deck; Husq 6125; Scag 61", Low Hrs; Scag Tiger Cat; Kubota Z726XKW60 Zero Turn; (2) Cub Cadet Tank; (50) Fancy JD Riders: 2017 JD X738, 60" Deck; 2015 JD X739, 60" Deck; (2) JD X475 Garden Tractors w/ Snowblowers; (2) JD X700; JD X530, 150 Hrs; JD GX345; 335; GT235; D170; D105; L118; X320 & X300 w/ Blower; 2018 Simplicity Broadmoor 25 w/ 52" Deck, 100 Hrs.; Cub Cadet GTX2100 w/ Deck & Blower, Low Hrs.; Many Cub Cadets; Many Others; Special: Large Group Of Asst New Lumber, Plywood, Sheet Materials & Building Materials; Cattle Accepted Fri. 10/2 From 9AM-12Noon, No Small Livestock For Fall Auction; Live Online Bidding Available Through Proxibid.com; Watch Our Website For Pics & Updates!!;
Consignor Info: All Consignments Welcome If Pledged To Absolute Auction. Complete & Partial Outfits Of Equipment Wanted; Many Other Items Coming, Items Being Added Daily!! Watch Our Website For More Pics & Updates!! Receiving Consignments: Friday 9/25, Mon 9/28 Thru Thurs. 10/1, From 9AM-5PM; Fri. 10/2, 9AM-12Noon; Cattle Accepted Fri. 10/2, 9AM-12Noon- No Other Livestock Accepted; Auctioneers Reserve The Right To Accept Or Deny Consignments; Forklifts On Site; Consignors Assured Of Prompt Settlement; Note: Consignments Welcome If Pledged To Absolute Auction – NO Small Misc. Items Accepted; NO Tires Accepted, Unless Brand New; Keep Watch Of Our Website For Updated List & Pictures, Terms & Conditions, Etc.!!;
LIVE INTERACTIVE ONLINE BIDDING;
3 Auctions Running All Day! Come And See What We Don't Have Listed, Come Expecting Surprises – Something For Everyone!
Registration: Begins @ 7:30AM.
Auction Order: 2-3 Auctions @ Same Time, All Day Long; 9AM: Start Of Tools & Misc Items In Bldg.; 9:15AM: Cattle & Livestock; 9:30AM: 100 + Lawn Mowers Selling Over Ramp; 11:30AM: School Buses, Then Complete Outfits & Secured Creditor Items; 12Noon: Tractors, Trucks, Const Equipment, Skid Steers, Followed By Farm Equip;
Terms: Payment In Full Day Of Auction In Cash, Good Check or Major Credit Card/Debit Card; On Items Over $2500, 2% Buyers Premium For Cash or Check; On Items Up To $2499, 10% Buyers Premium On Each Item; An Additional 3% Buyers Premium Will Be Charged For Any Purchases Not Paid By Cash Or Check; Nothing Removed Until Settled For;
Covid19 Regulations: Due To Current Circumstances, Social Distancing Will Be In Place - Must Wear Masks - Amount of People Allowed In Office At A Time Will Be Regulated; Sanitize Stations Will Be In Place; Auction Will Be Conducted Outside As An Open-Air Auction; If You Are Sick Please Do Not Attend, Make Other Arrangements - Thank You; Keep In Mind: Online Bidding Is Available!! All Items Will Be Available For Online Bidding And You May Preview Items Before Bidding;
ONLINE BIDDING AVAILABLE THROUGH WWW.PROXIBID.COM/MANASSE
Many GREAT Items Already Consigned – Visit Our Website For Updates!!!!
Always A Great Auction For Sellers & Buyers – Plan To Participate & Attend!!!
Everything Sells Absolute To The Highest Bidder, Something For Everyone!!;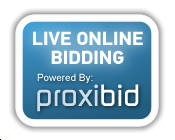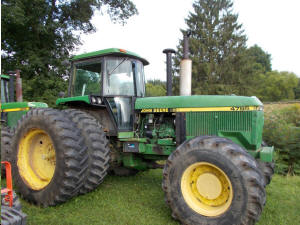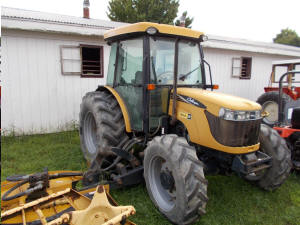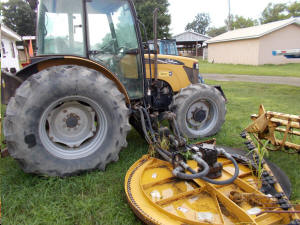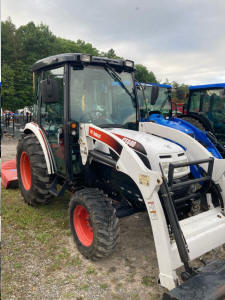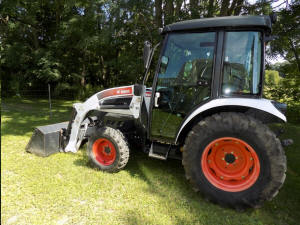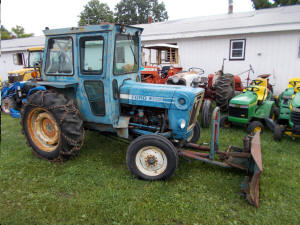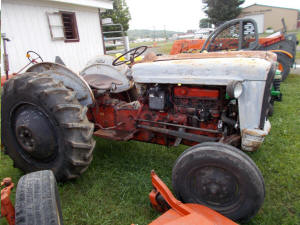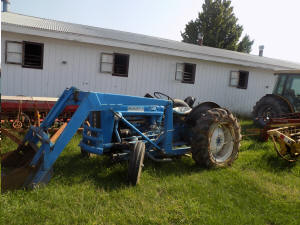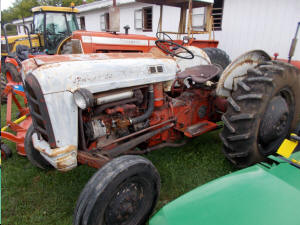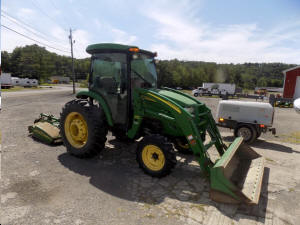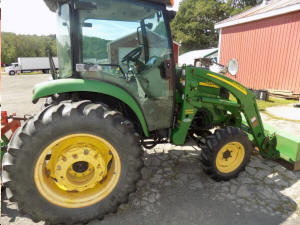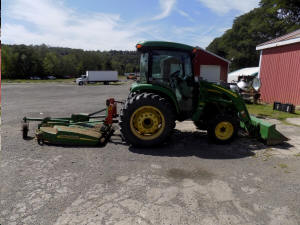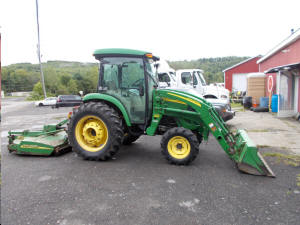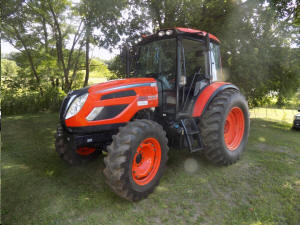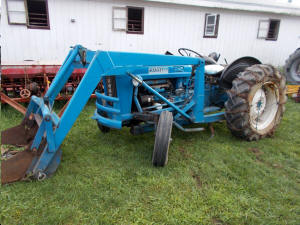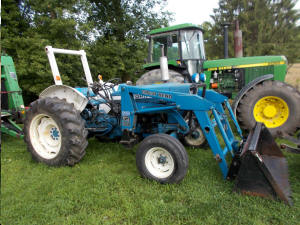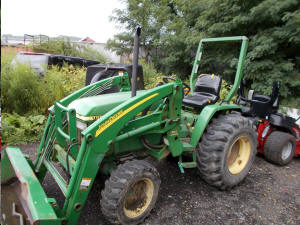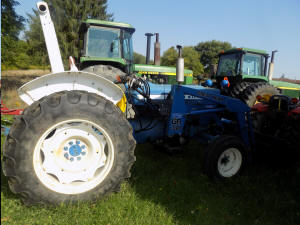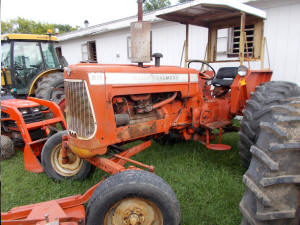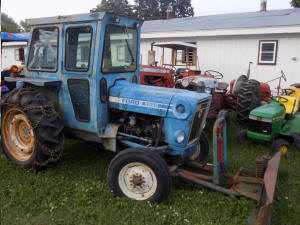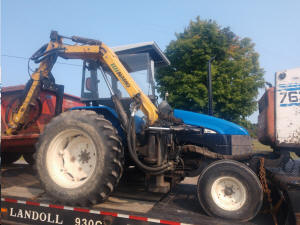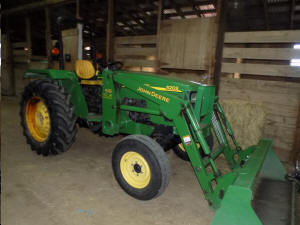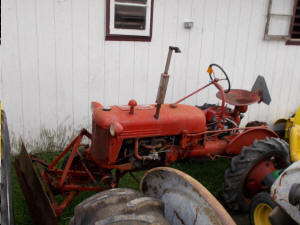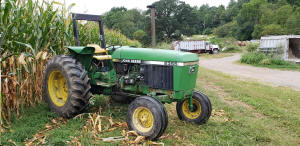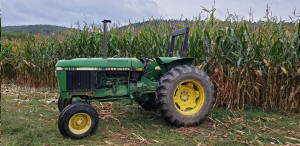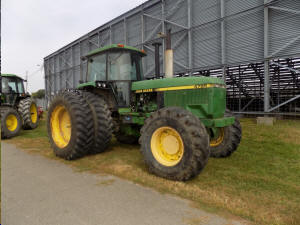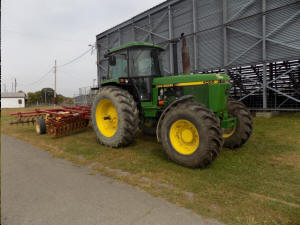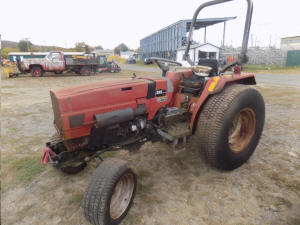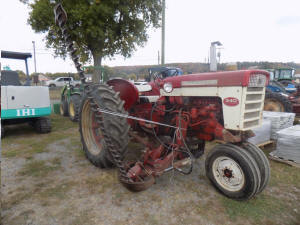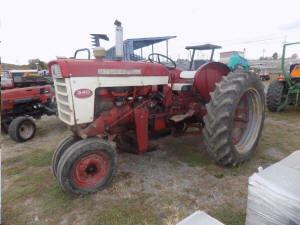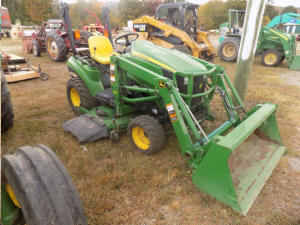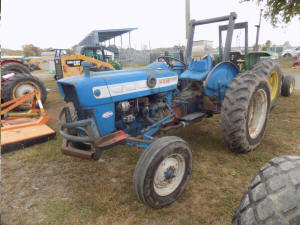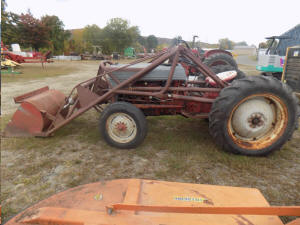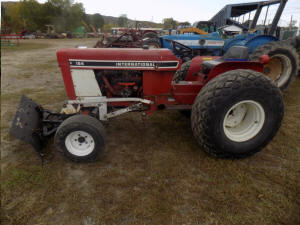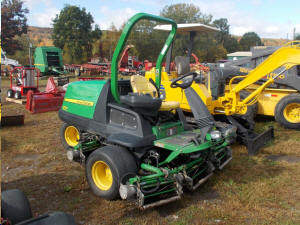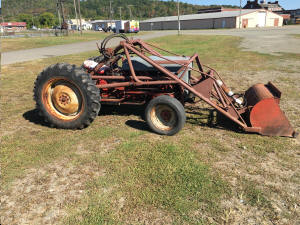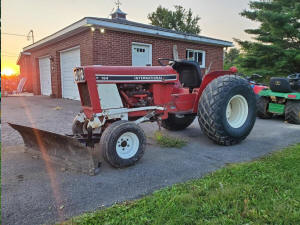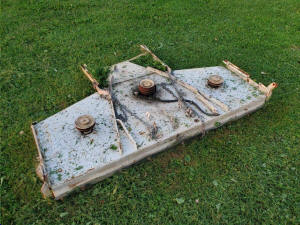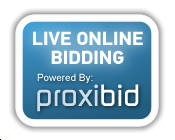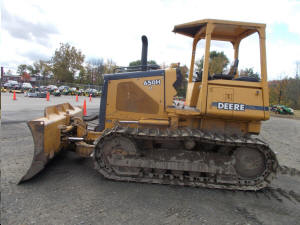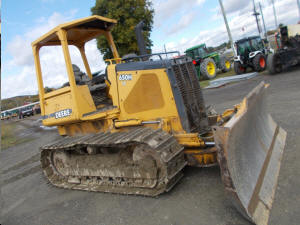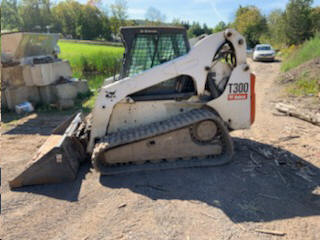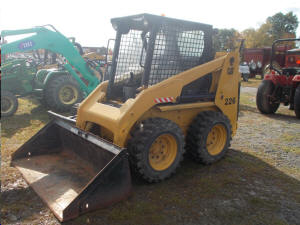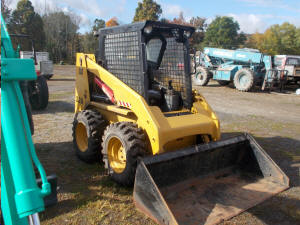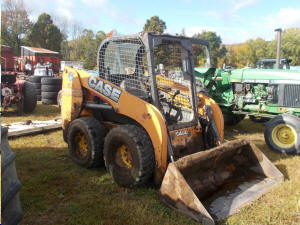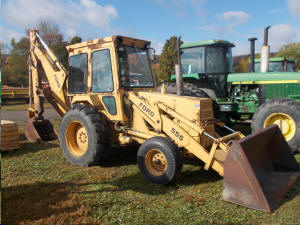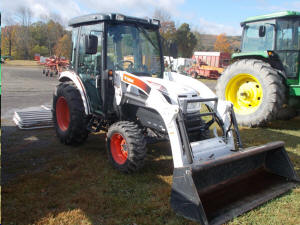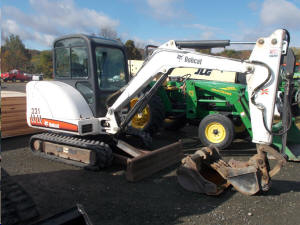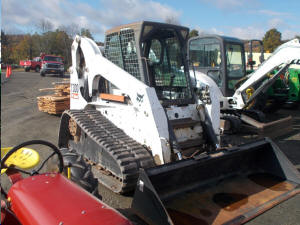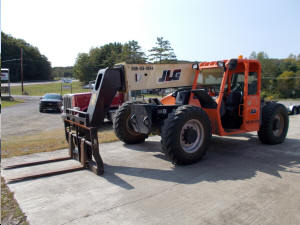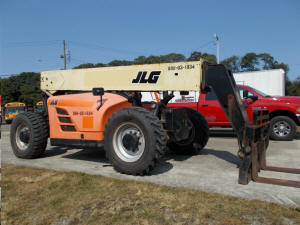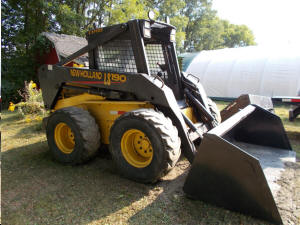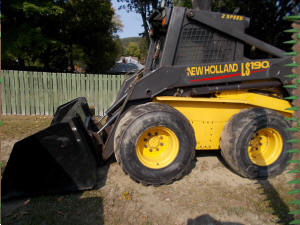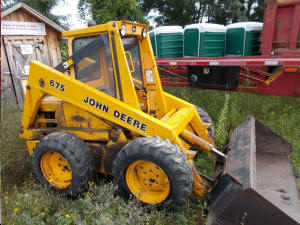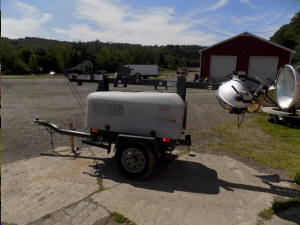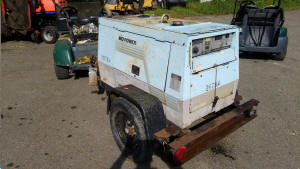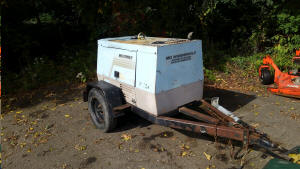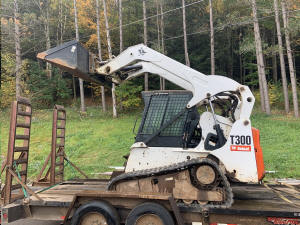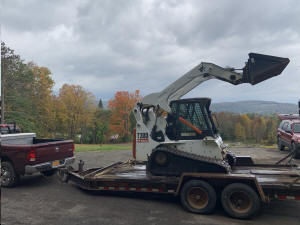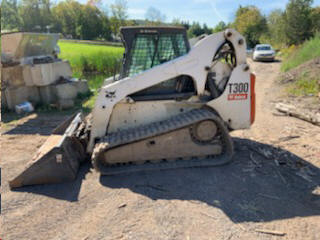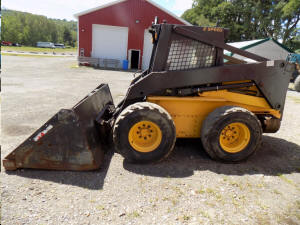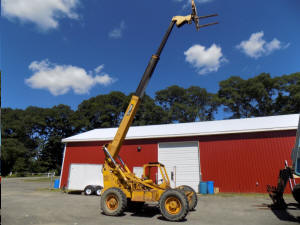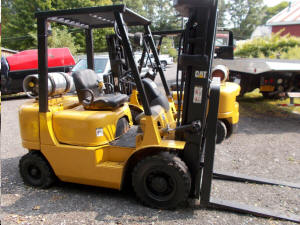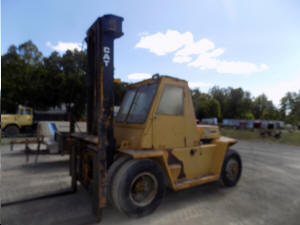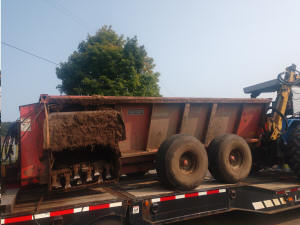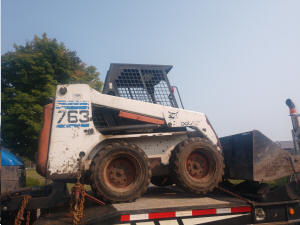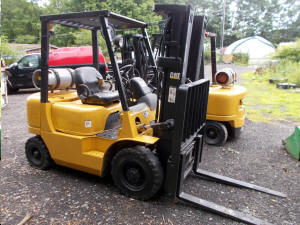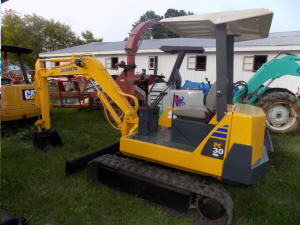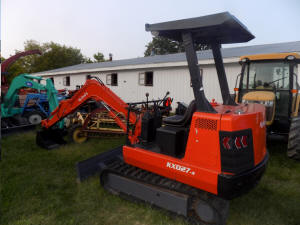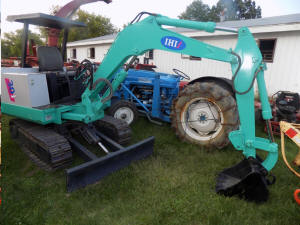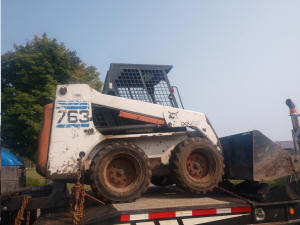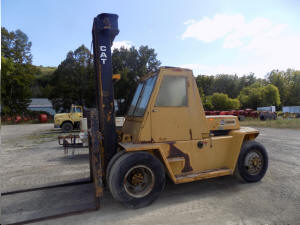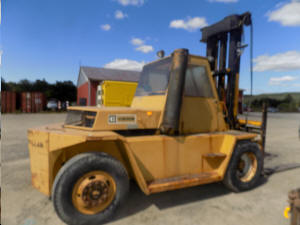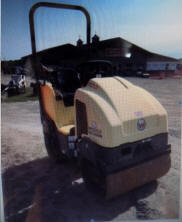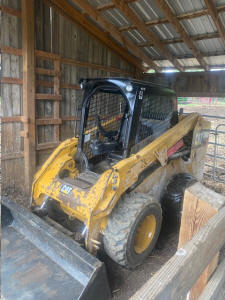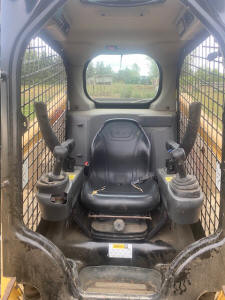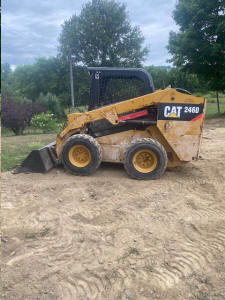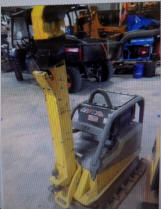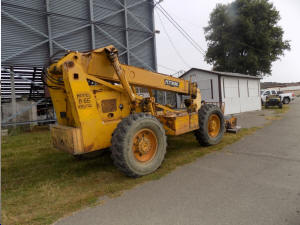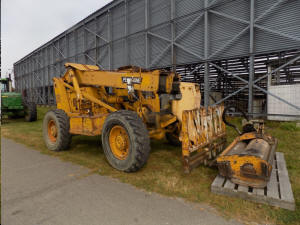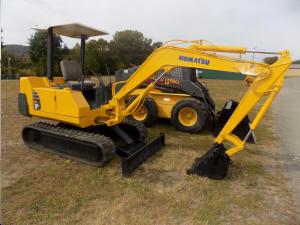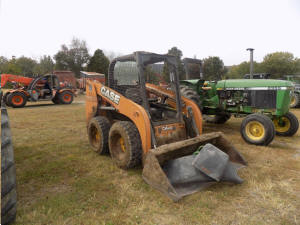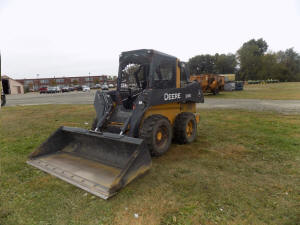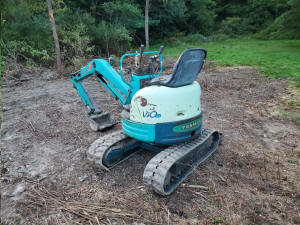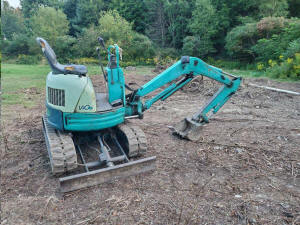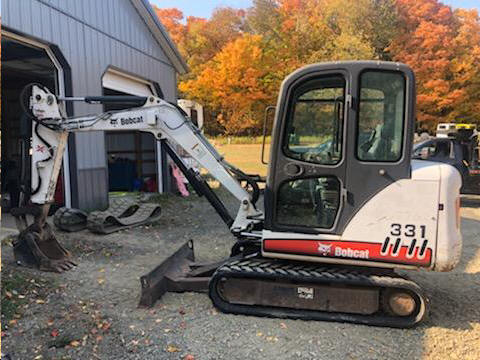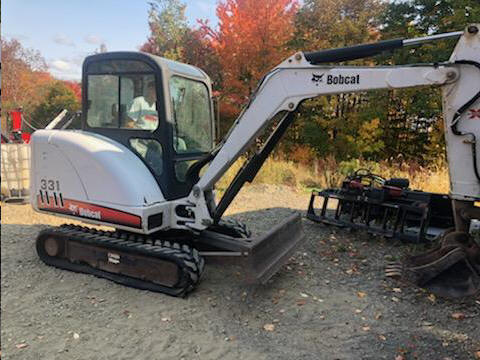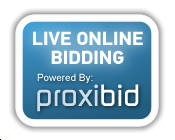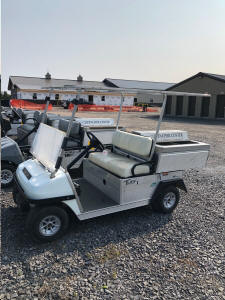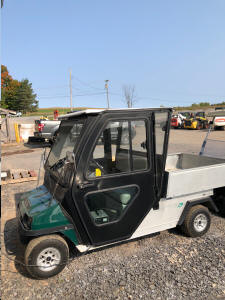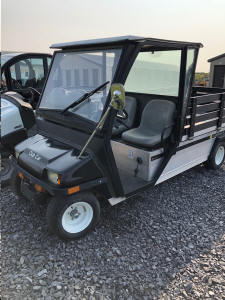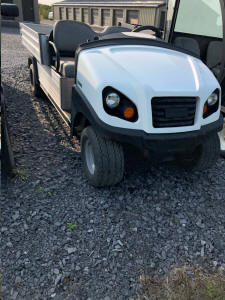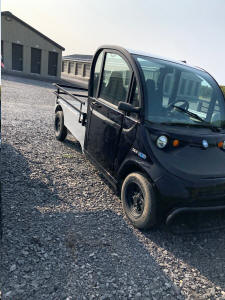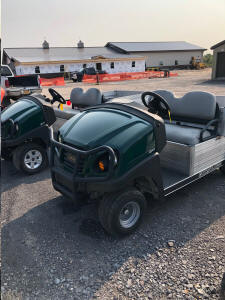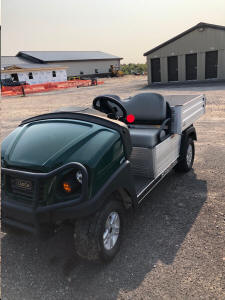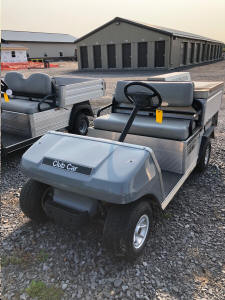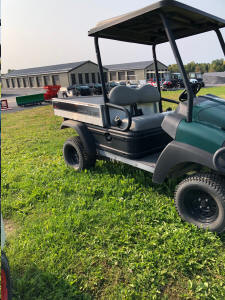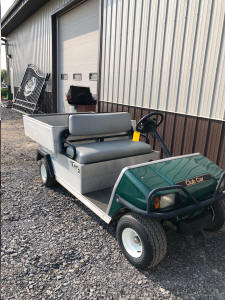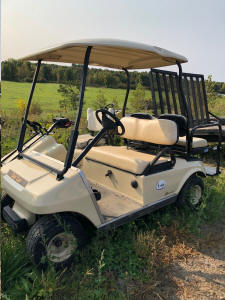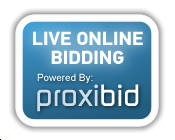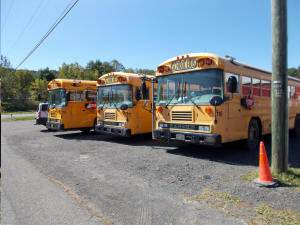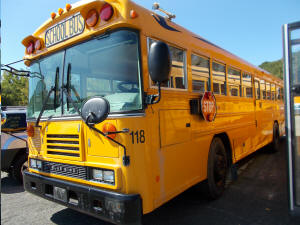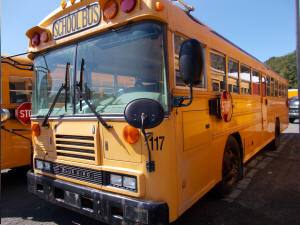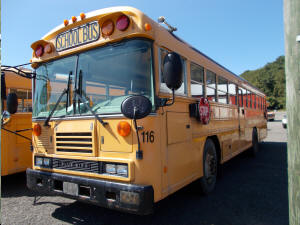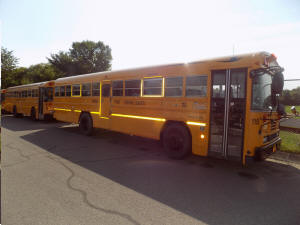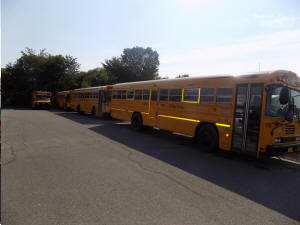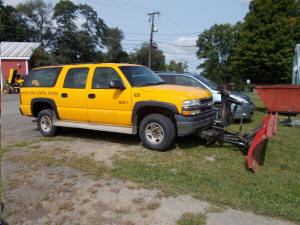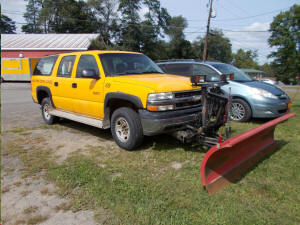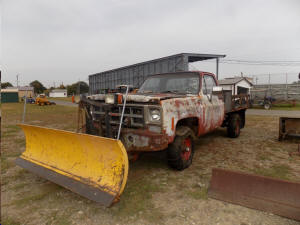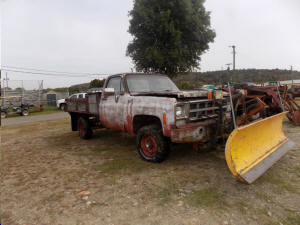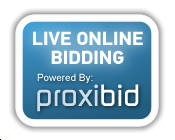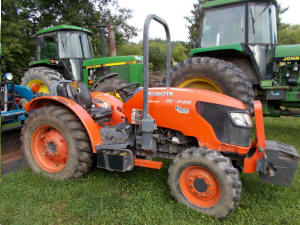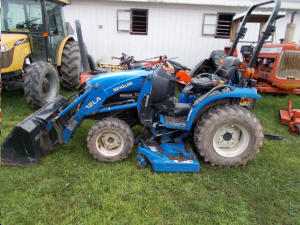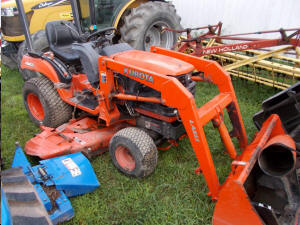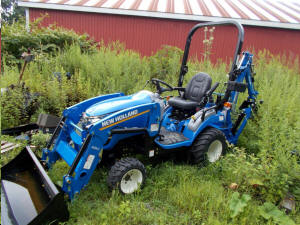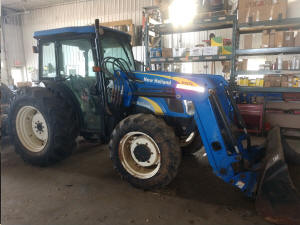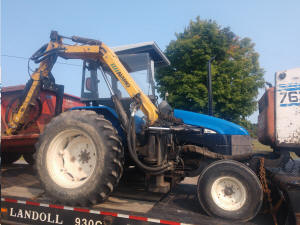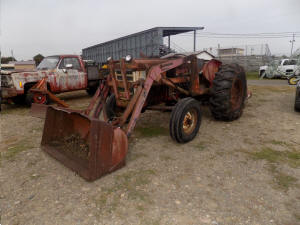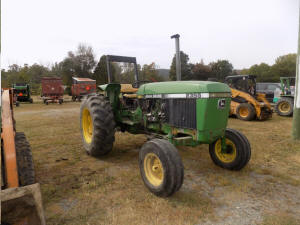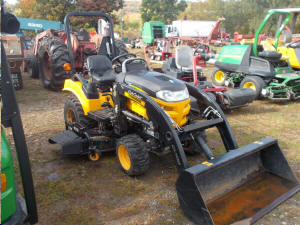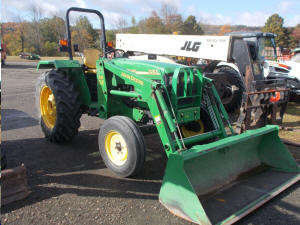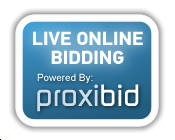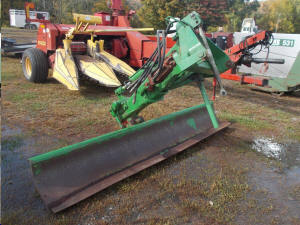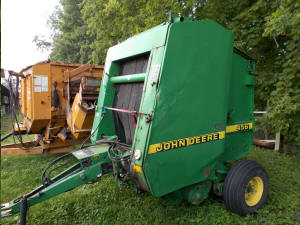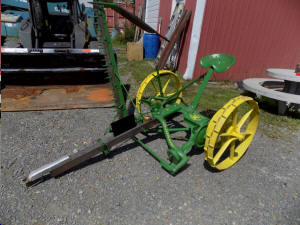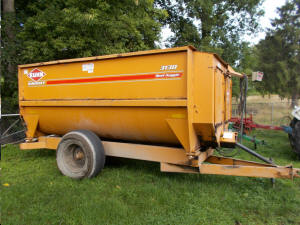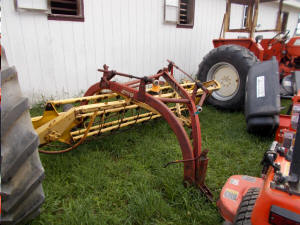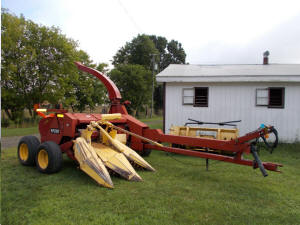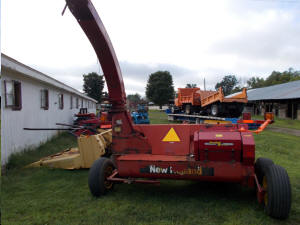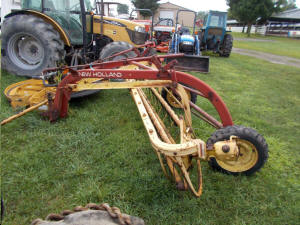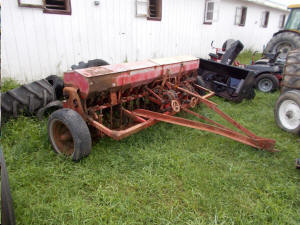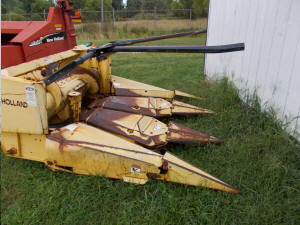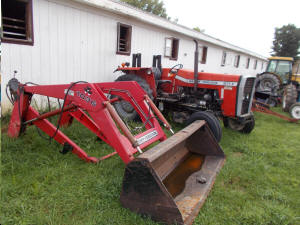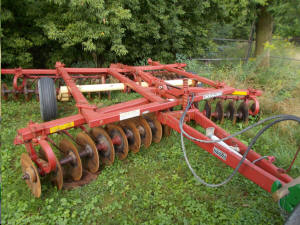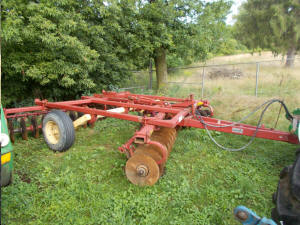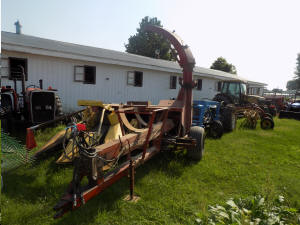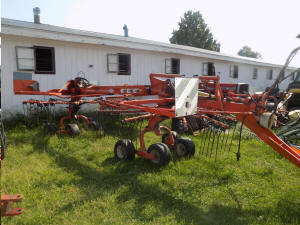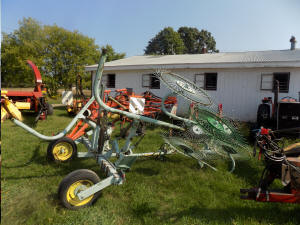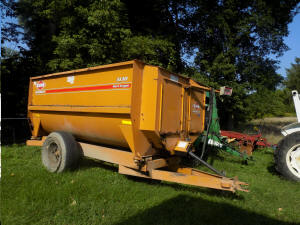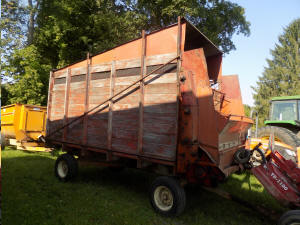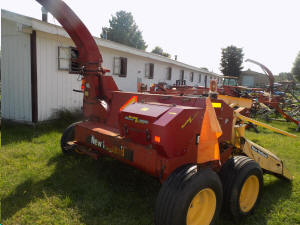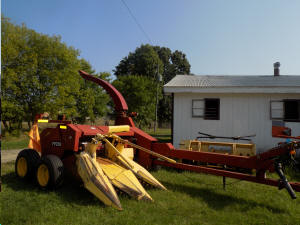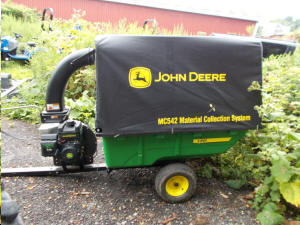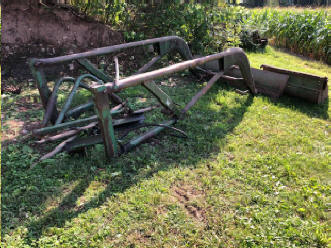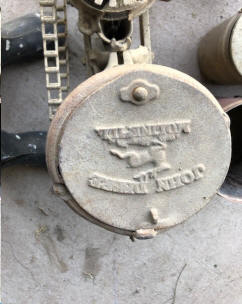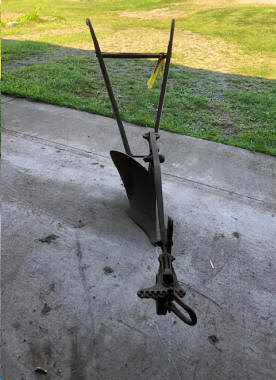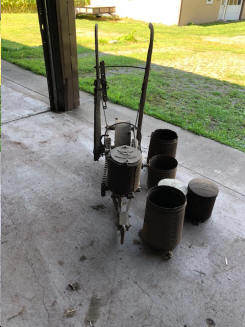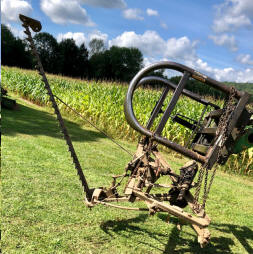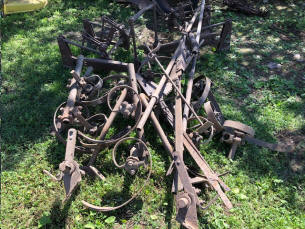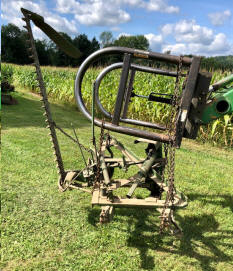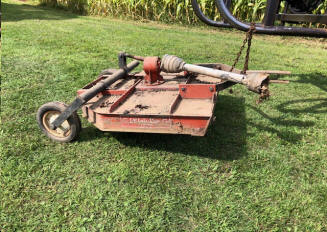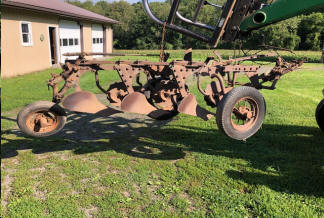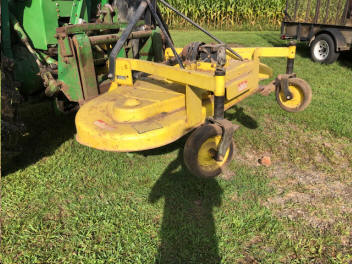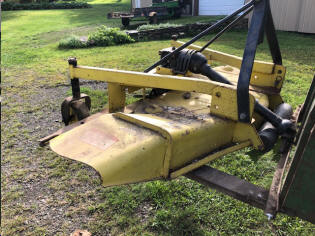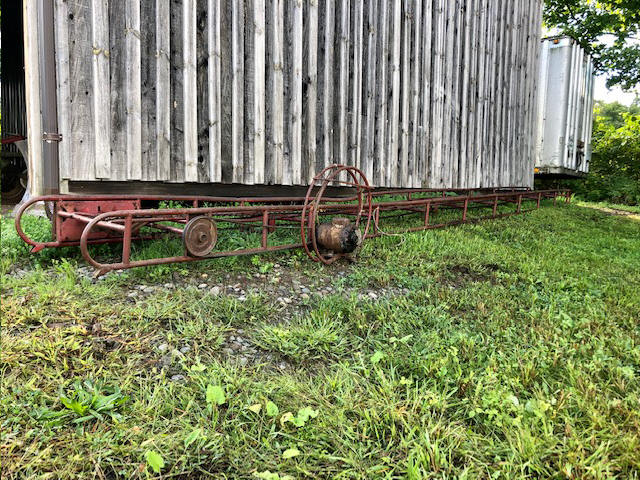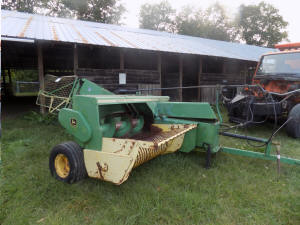 \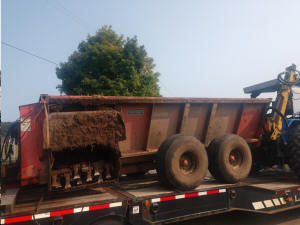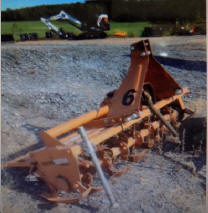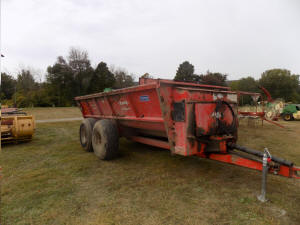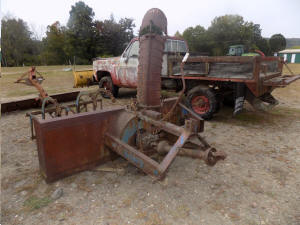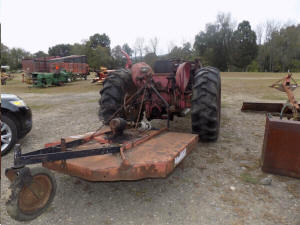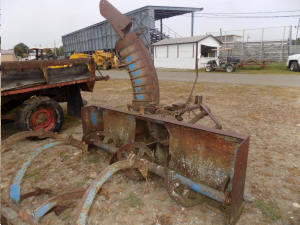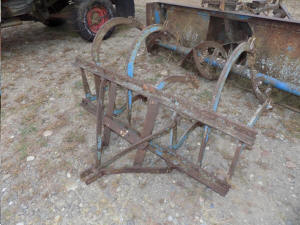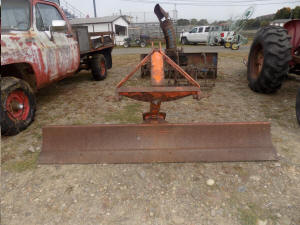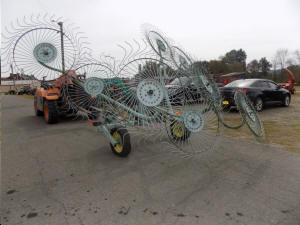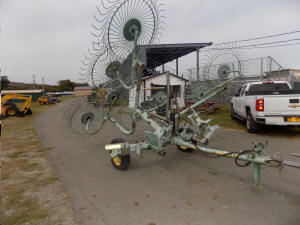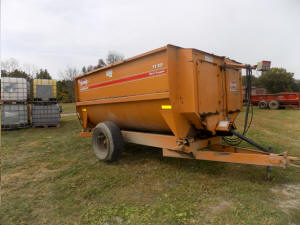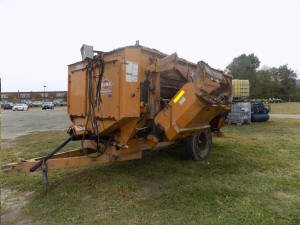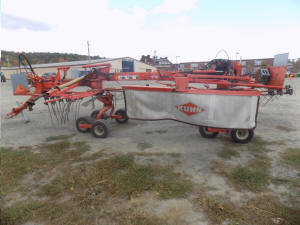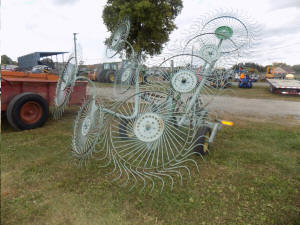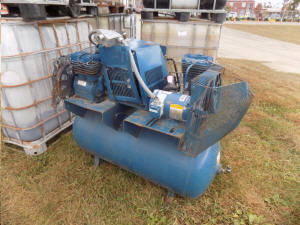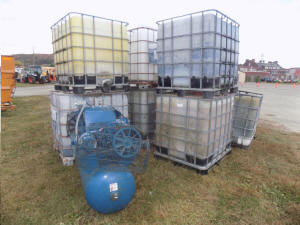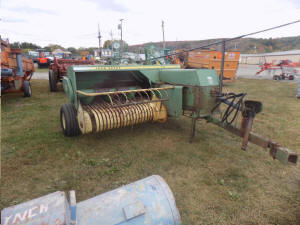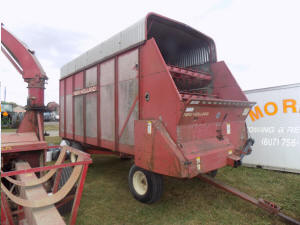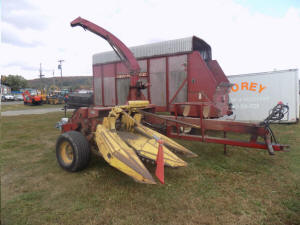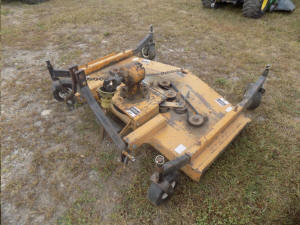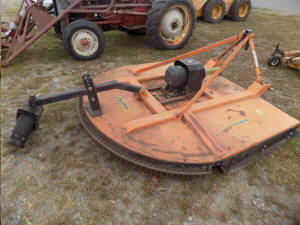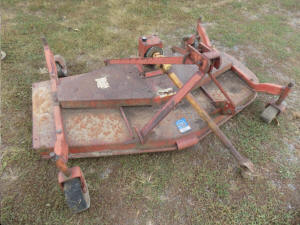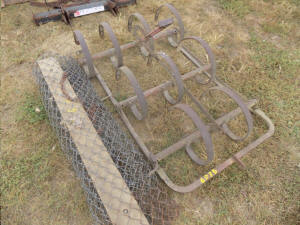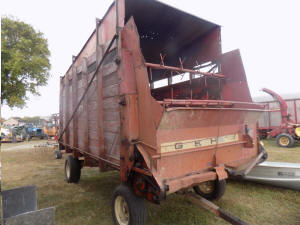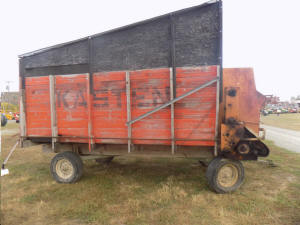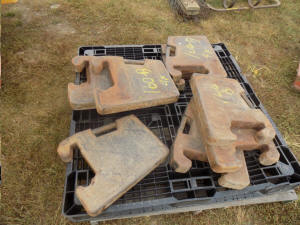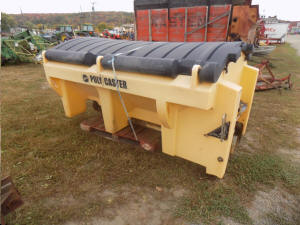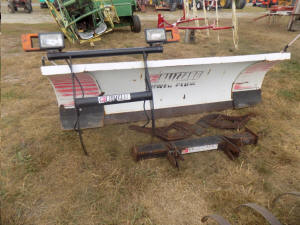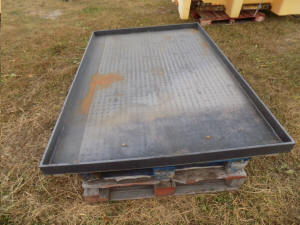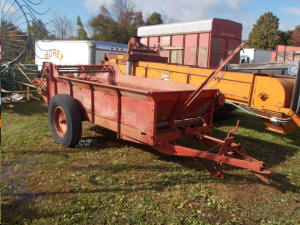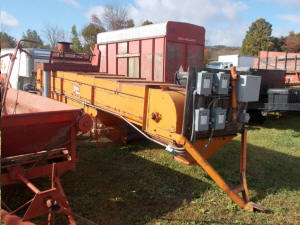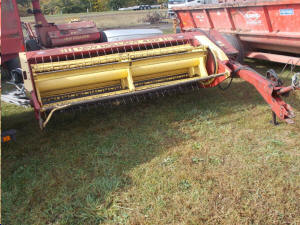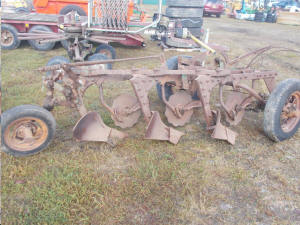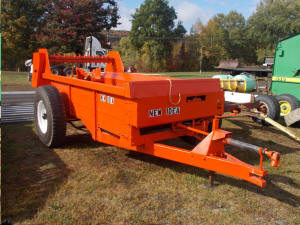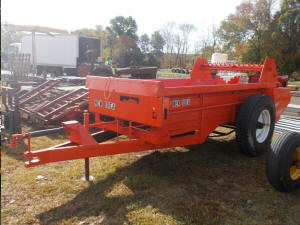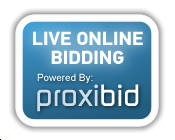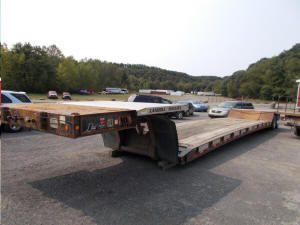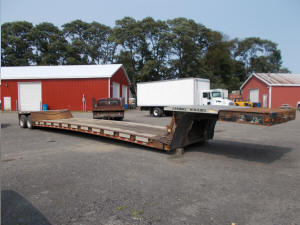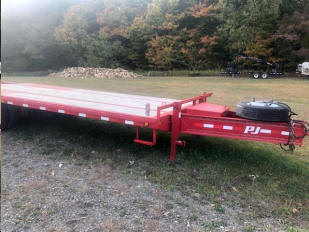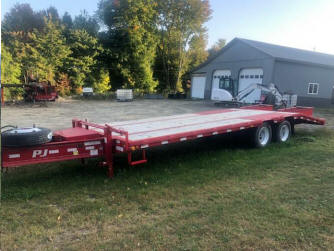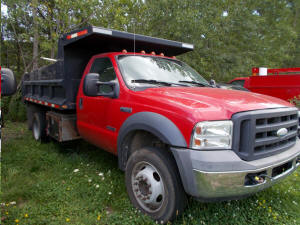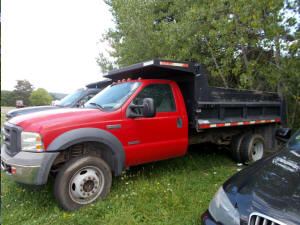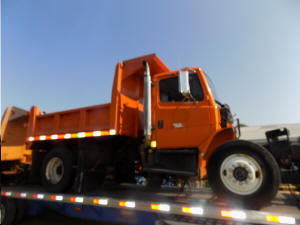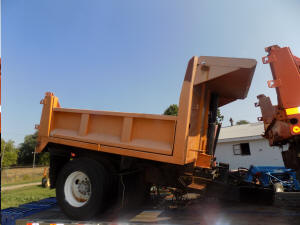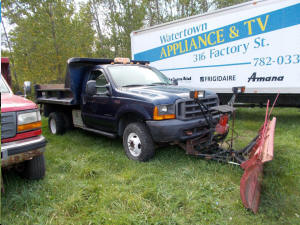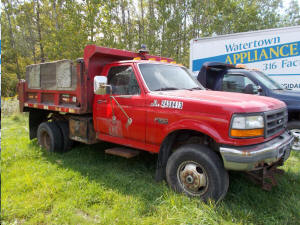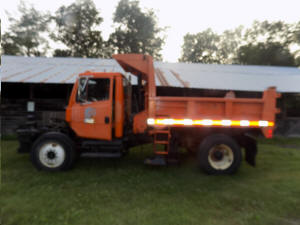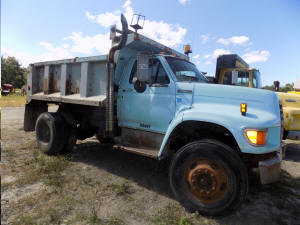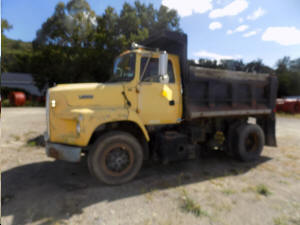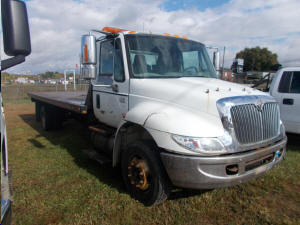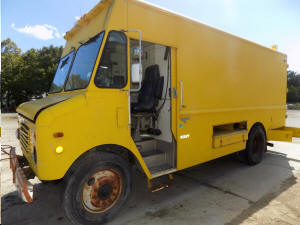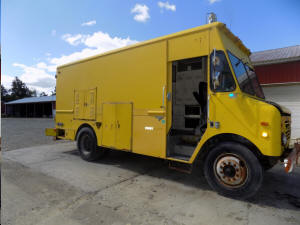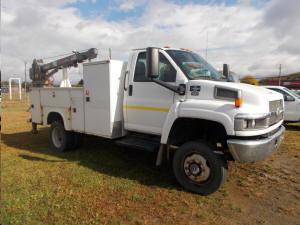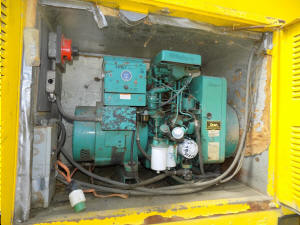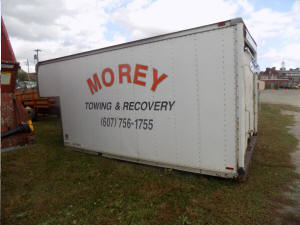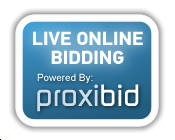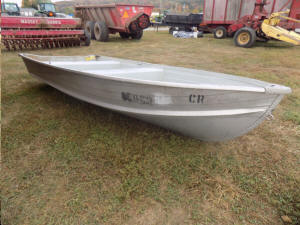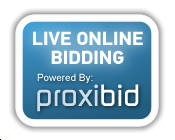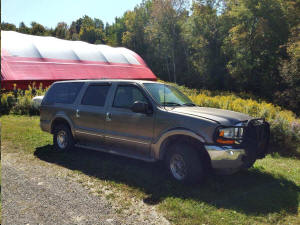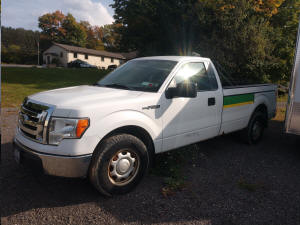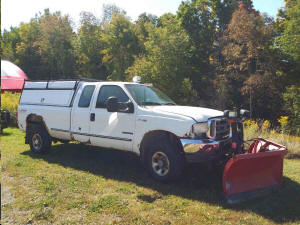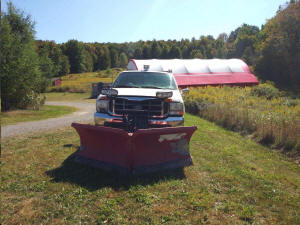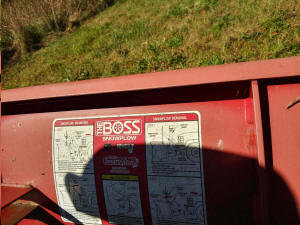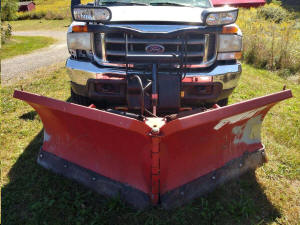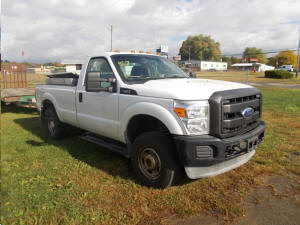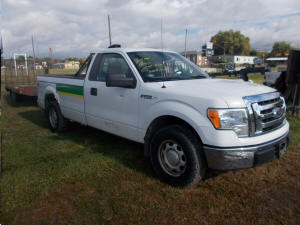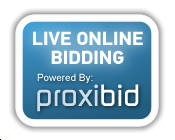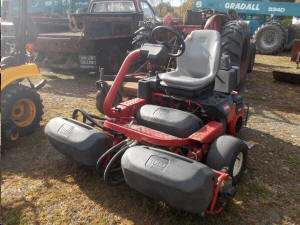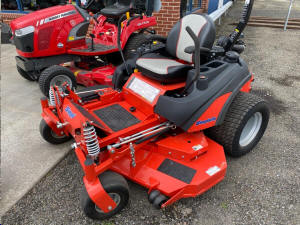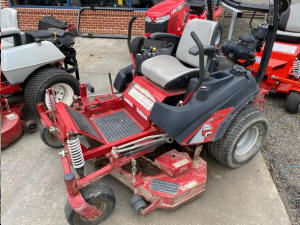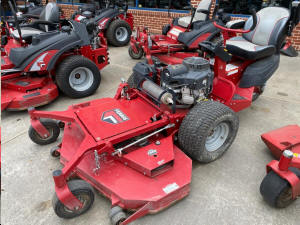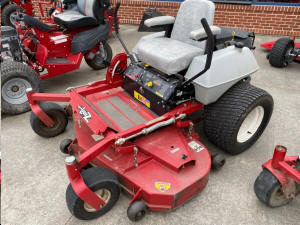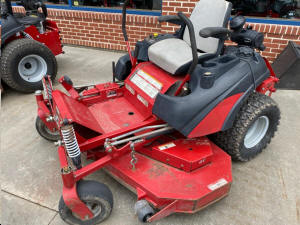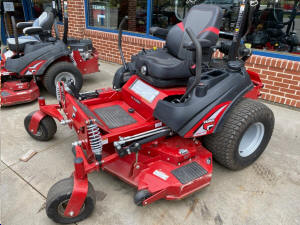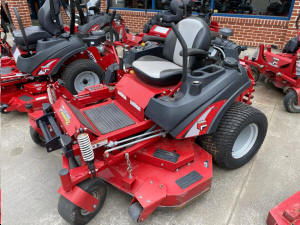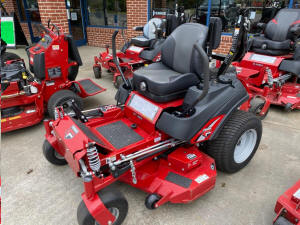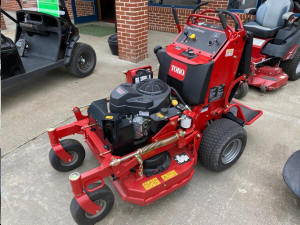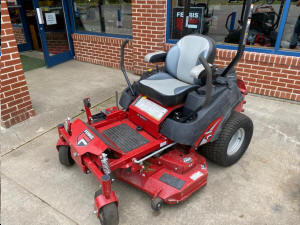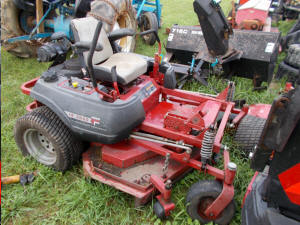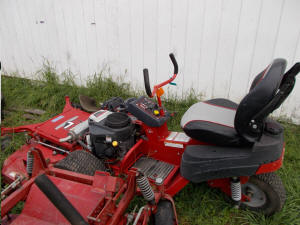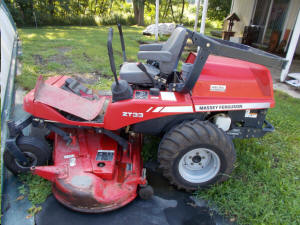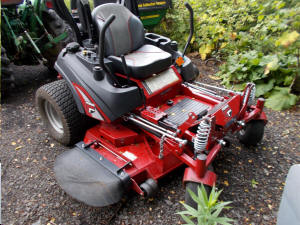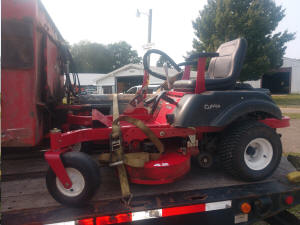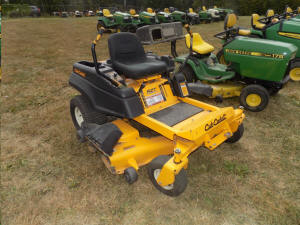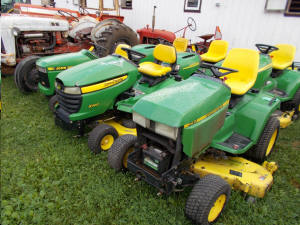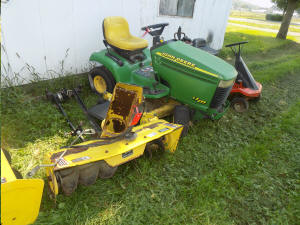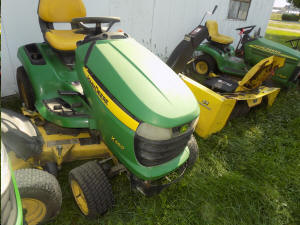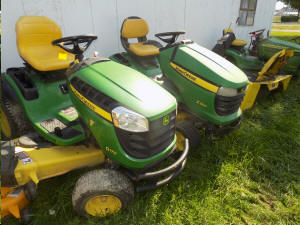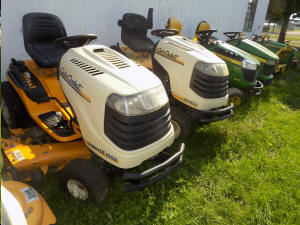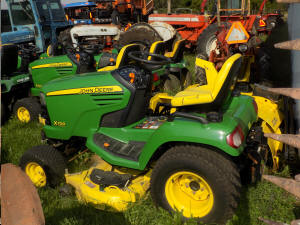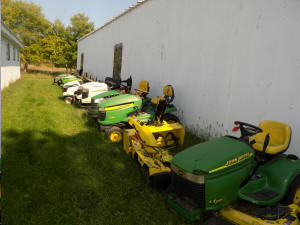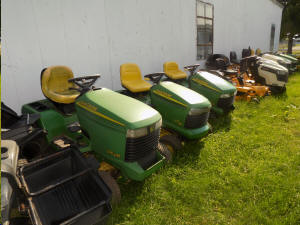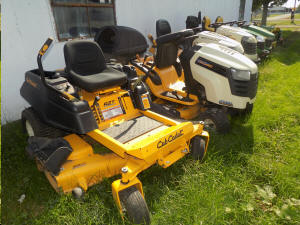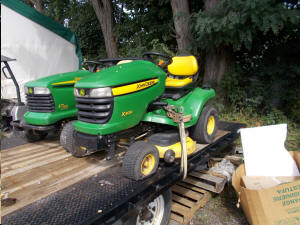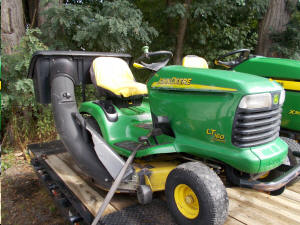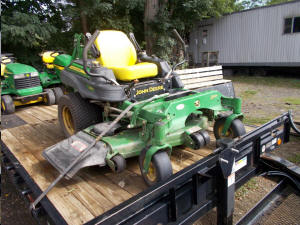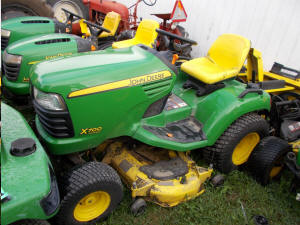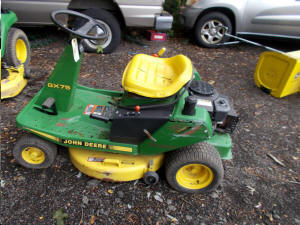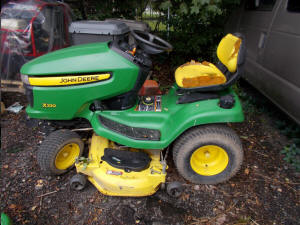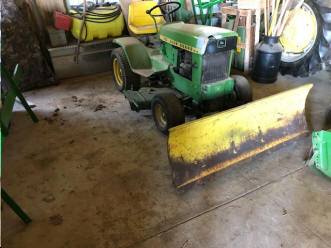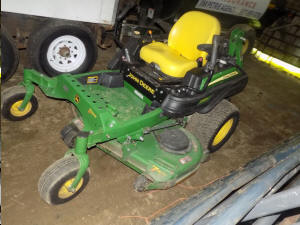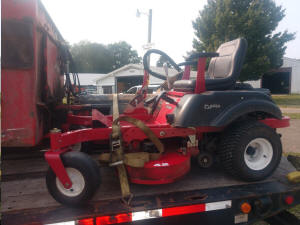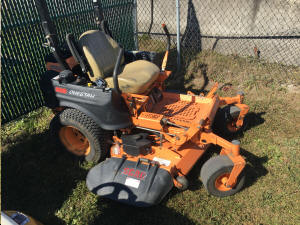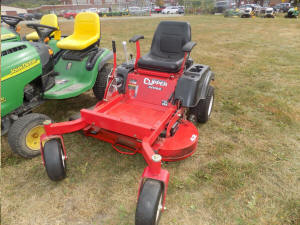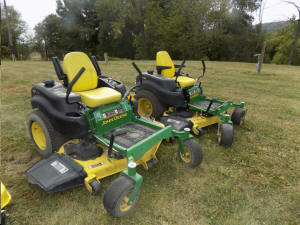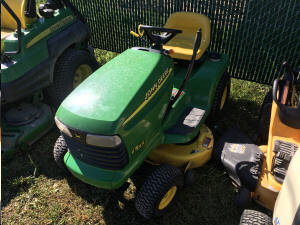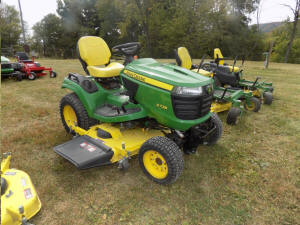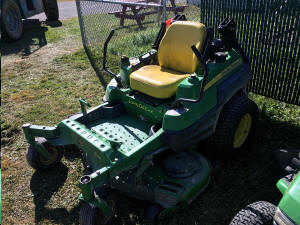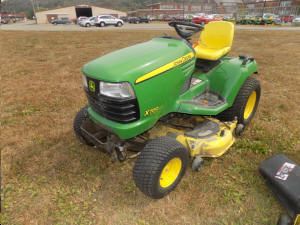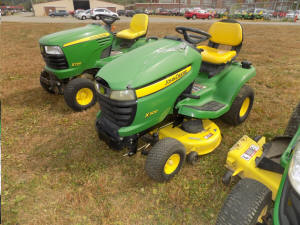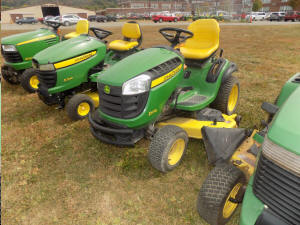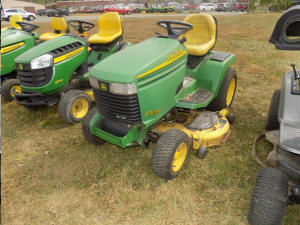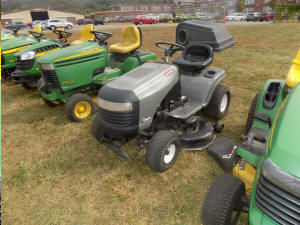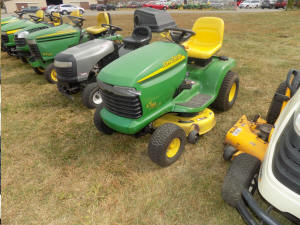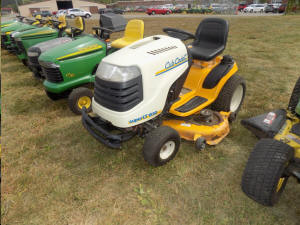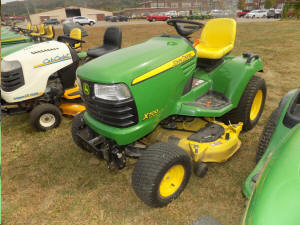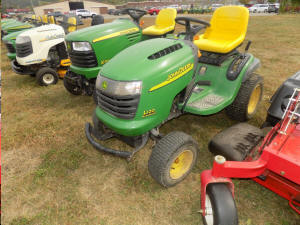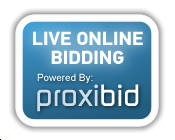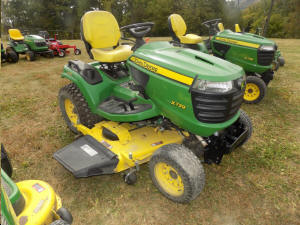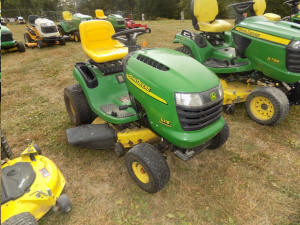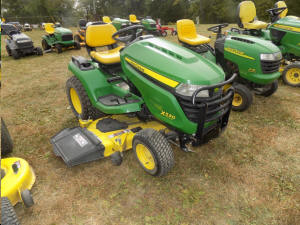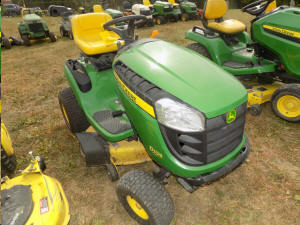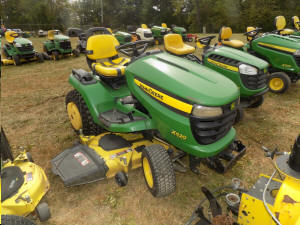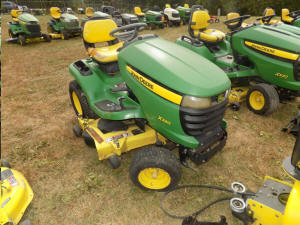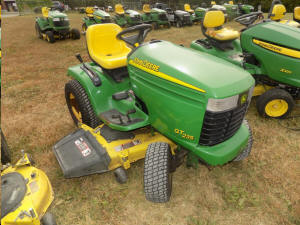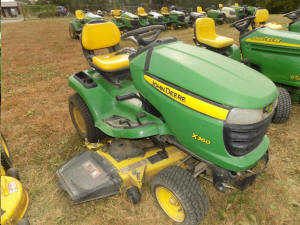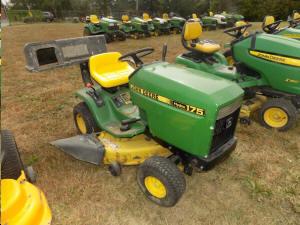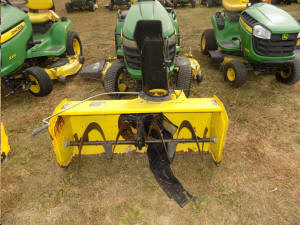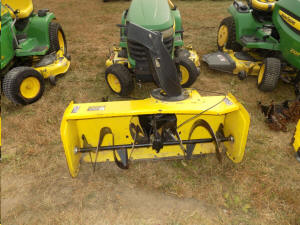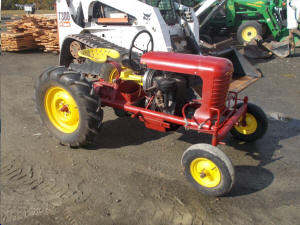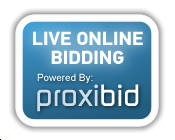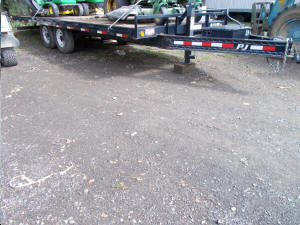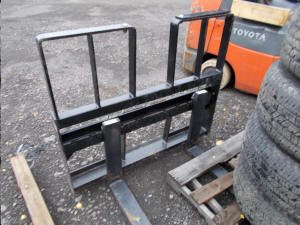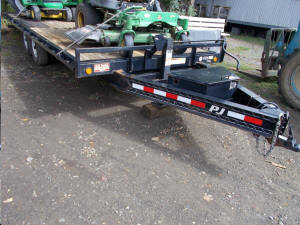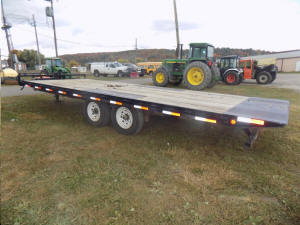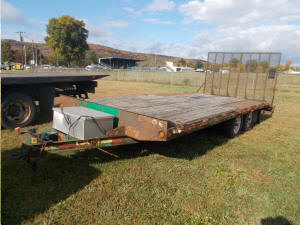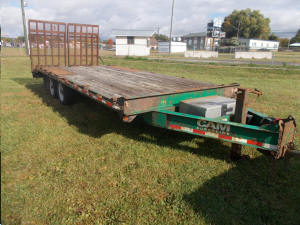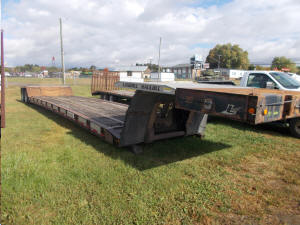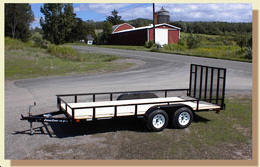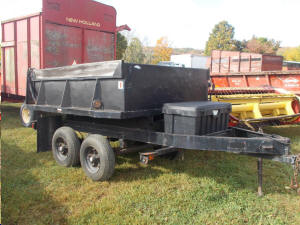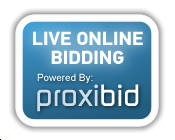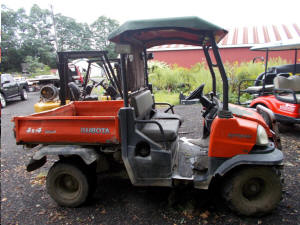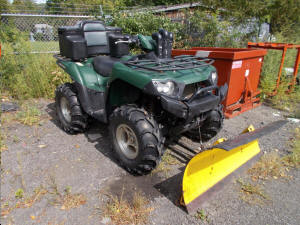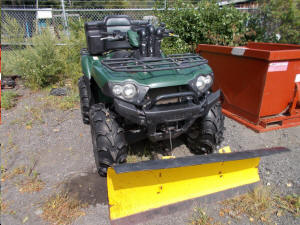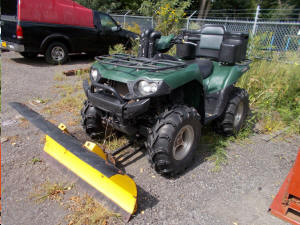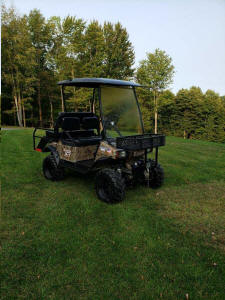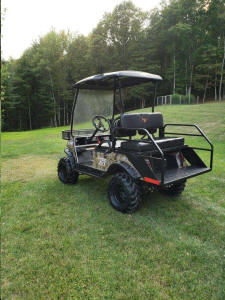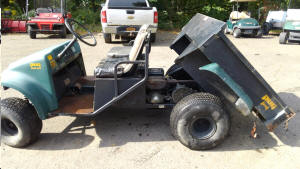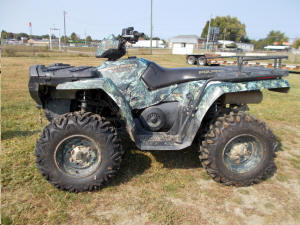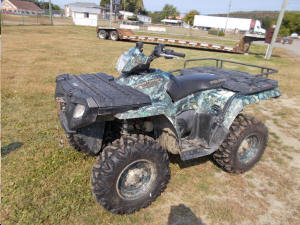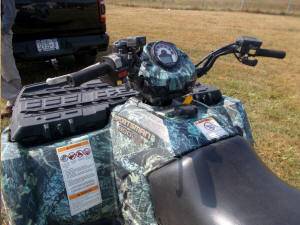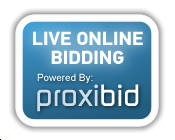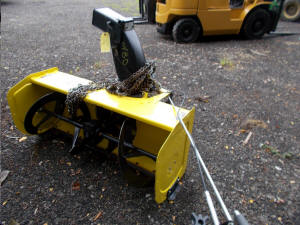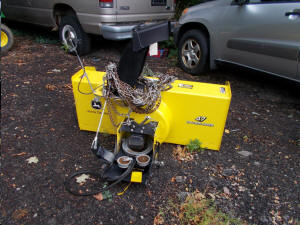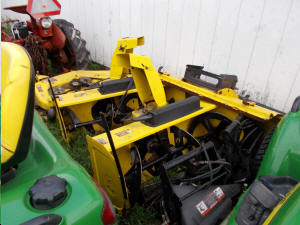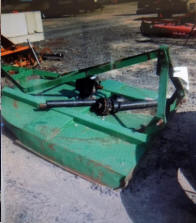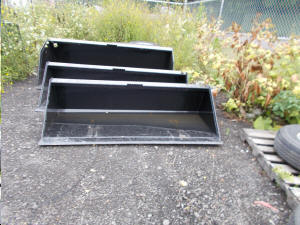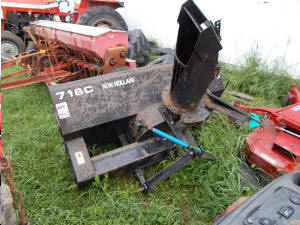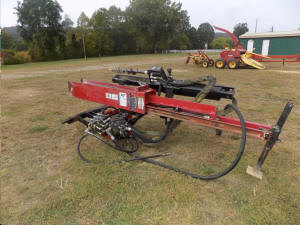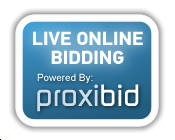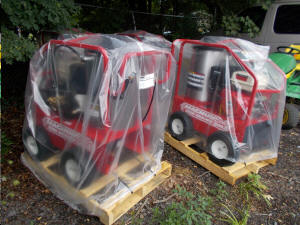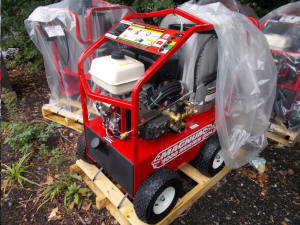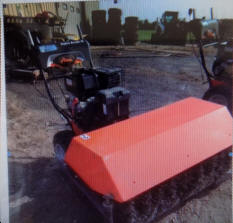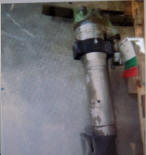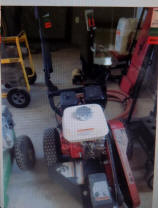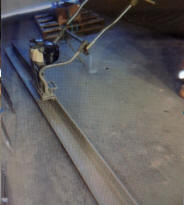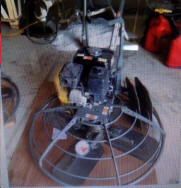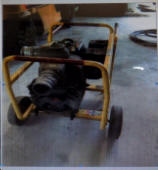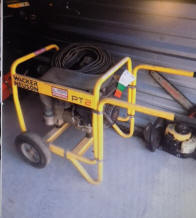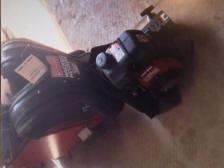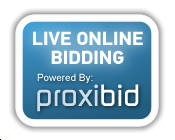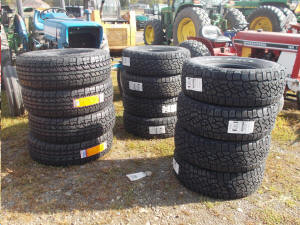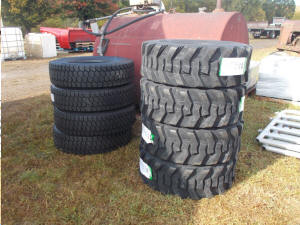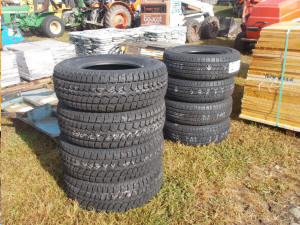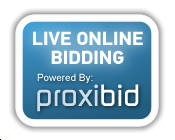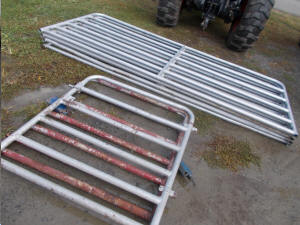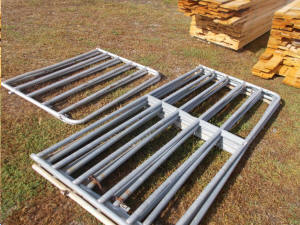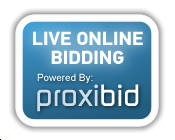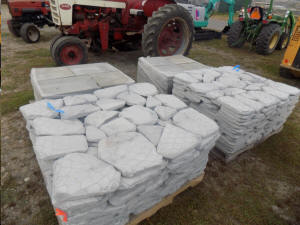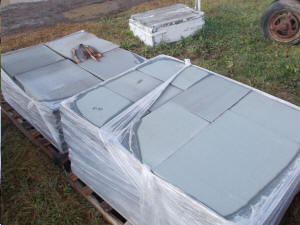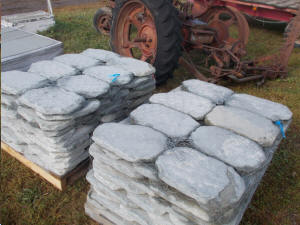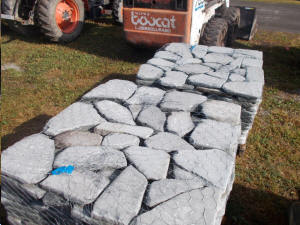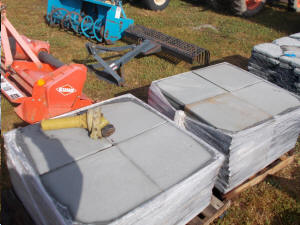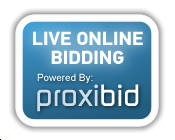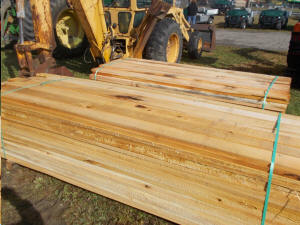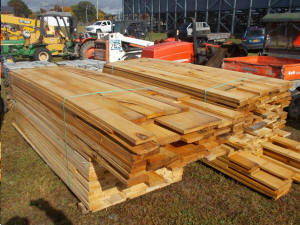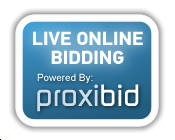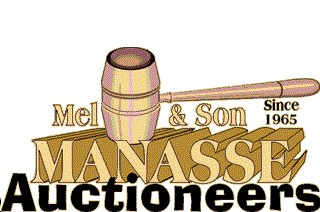 Auctioneers & Licensed Real Estate Brokers
Licensed Real Estate Brokers In NY & PA
Whitney Point, N.Y. 13862
607-692-4540 / 1-800-MANASSE
www.manasseauctions.com
In Our 55th year in Business Conducting All Types of Auctions!!