Mel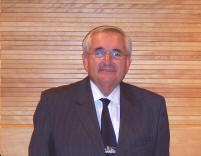 Mel Manasse, Co-Owner of Mel Manasse & Son, Auctioneers has been an Auctioneer since 1965. Mel is a Licensed Auctioneer in Pennsylvania, Ohio, Massachusetts and Florida, and a Licensed Real Estate Broker in New York, New Jersey & Pennsylvania. Mel, being in the business for many years, has unsurpassed experience in the sale of Real Estate, Equipment, Vehicles, Farms, Cattle, Etc. at Auction. Mel has conducted many and all types of Auctions, some having individual gross sales of over 4 million dollars.

Mel is a current member of the New York State Auctioneers Association & National Auctioneers Association and is a past President, past State Champion Auctioneer, Hall of Fame recipient and Auctioneer of the Year Award winner of the NYSAA.

Mel took interest in the field of Auctions while going to Auction barns weekly with his father, Arthur Manasse. Mel is fourth generation in the cattle business and decided to go to the Missouri Auction School during his senior year in high school, 1965. His family was in the Cattle Business, not the Auction Business, so he had to start from scratch. Upon returning from Auctioneers School he began volunteering for charity Auctions and anyone who would let him step up on the Auction block to test his trade. With much determination, Mel began booking some smaller Auctions and sold car Auctions from 1966 to 1971. At that point he had to make a decision – his own Auction business was going good and he either had to cultivate that or stay with the car Auctions. Mel stayed with his own business selling a lot of agricultural related sales as well as business dispersals. In the mid 70's he began selling Real Estate at Auction. Throughout the years Mel has helped develop Mel Manasse & Son, Auctioneers in becoming one of the most reputable, honest and professional Auction Companies in New York State. He is a proud husband to Kathy of 32 years, dedicated Father to four children, as well as a proud Grandfather to two grandchildren.